XDelivery is developed by our partner AppTeam, updates are provided by the vendor directly.
Attention: Appteam does not manage serials or activations from this marketplace. Contact Siberian at contact@siberiancms.com

XDelivery is an all in one commerce solution, Includes everything you need to create your online delivery app for your Fast Food, Coffee, restaurant.
Features
Delivery or pickup option
Sorting category
Variant product
Extra food allow with item
Banner with category page/home
Subcategory screen with banner and products
Product vice tax + manager delivery time and slots
Payment gateways (Paypal + stripe+ wallet + offline)
Manage stocks of product
Manager special price with durations
Save multiple address
Wish list
Manage order and payment status and notify to customers
Auto accept order manage
TimeSlot Store
Maximum distance for delivery
Automatic order printing directly to your thermal printer
MultiStore
Send message on Whatsapp (www.whatsender.it)
Incoming features
Loyalty card, product gift
Report sales
Import / Export
Top #10 reasons:
That you would love Xdelivery WooCommerce
1: Multi-purpose module : Grocery , food, pharmacy, Fashion etc. …
2: Elegant design and professional :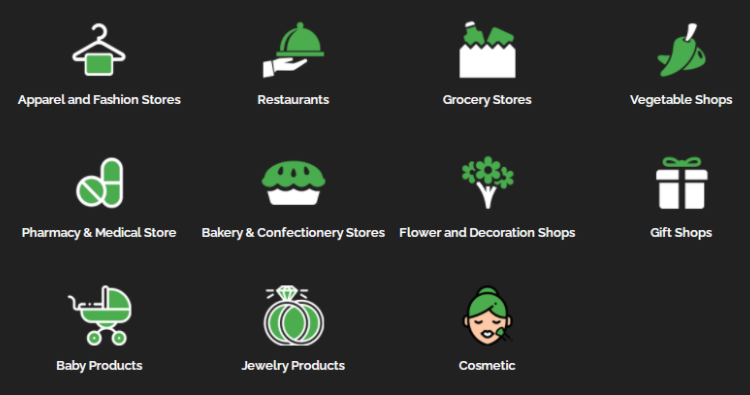 #Fashion Stores App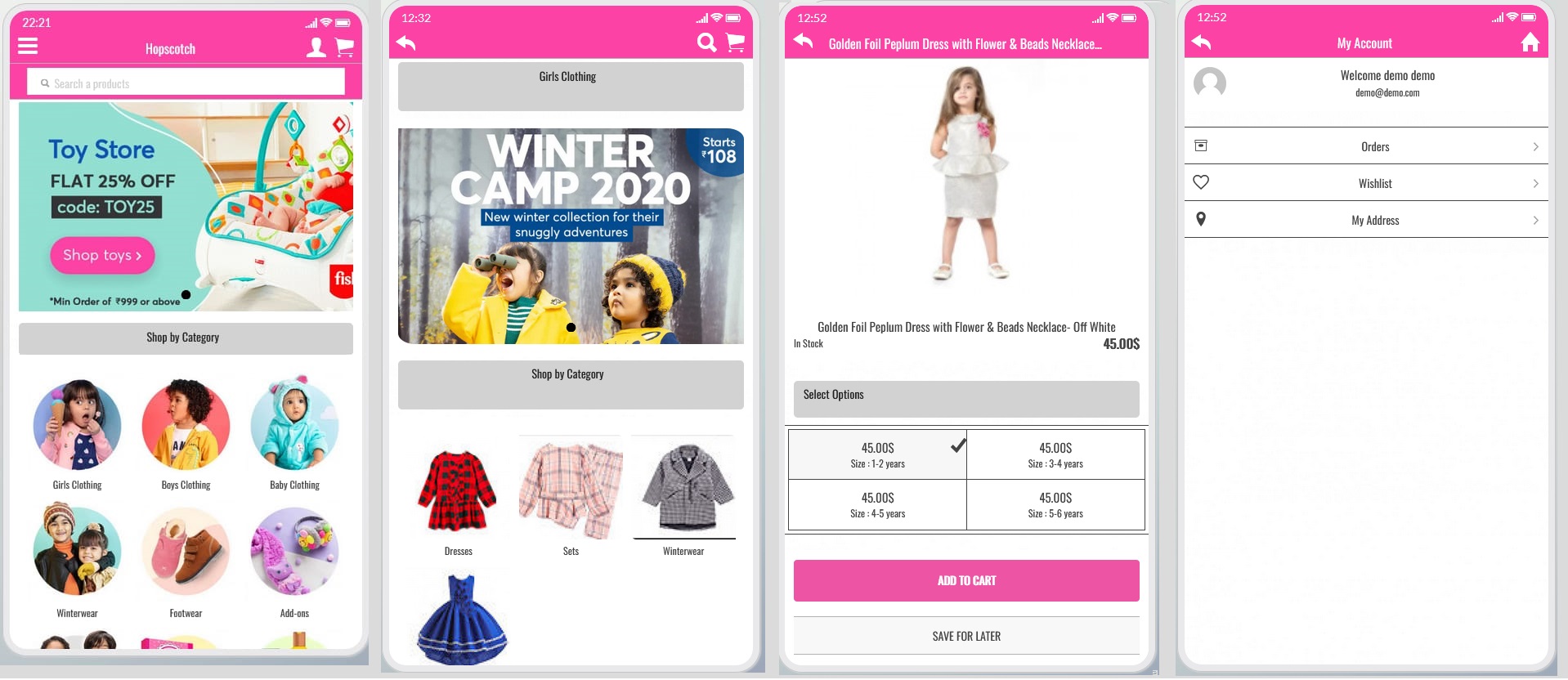 #Food Delivery App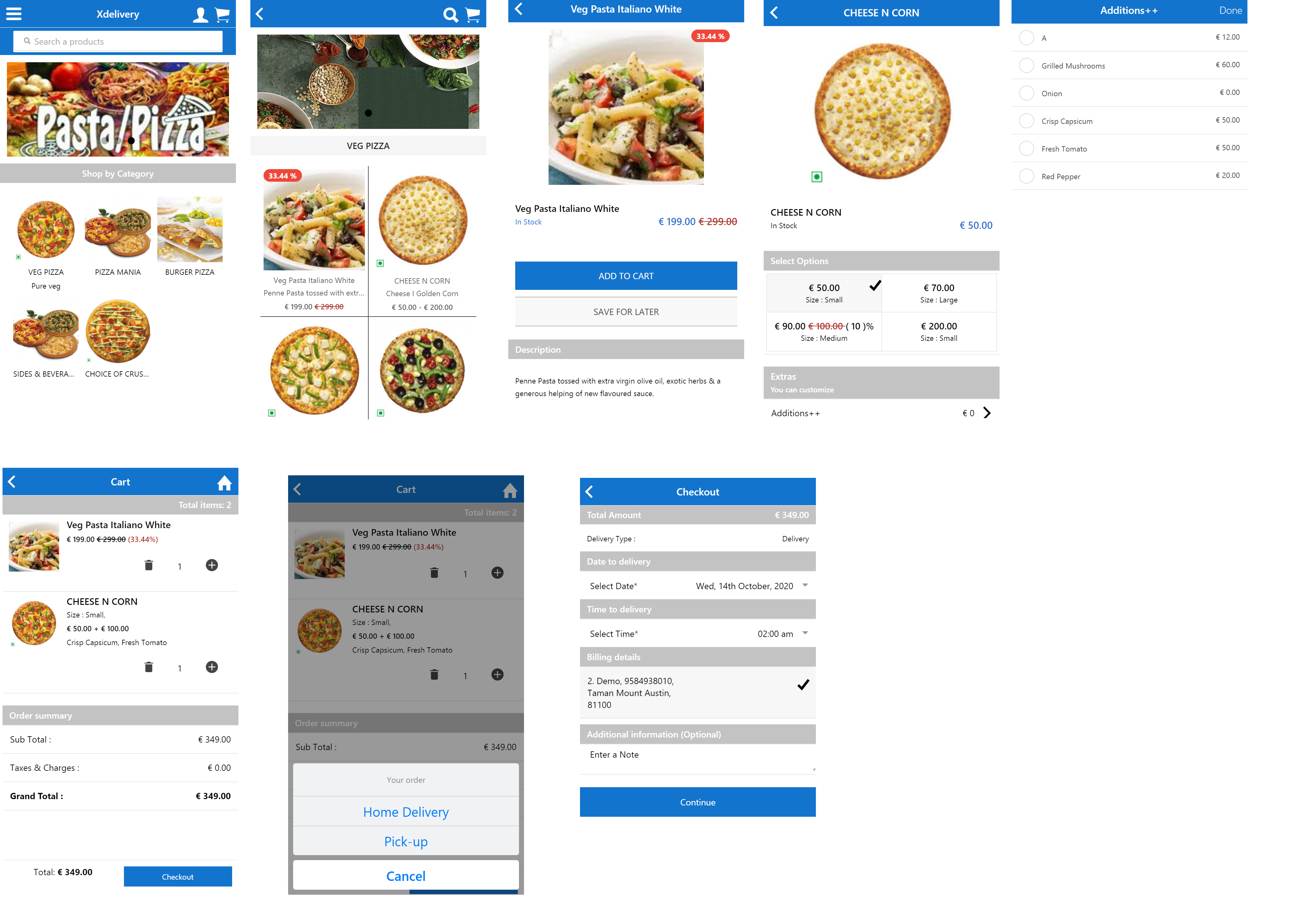 #Accessories Store App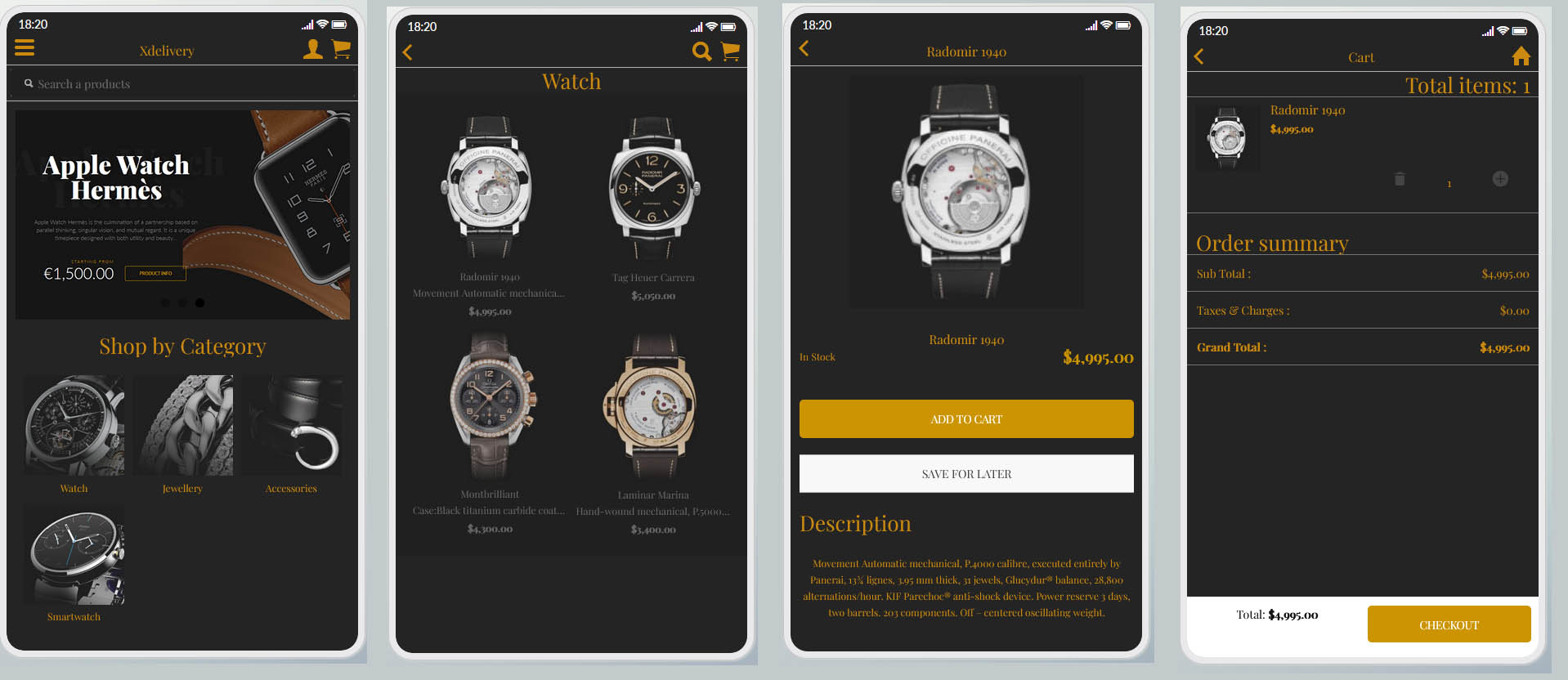 #Grocery Store App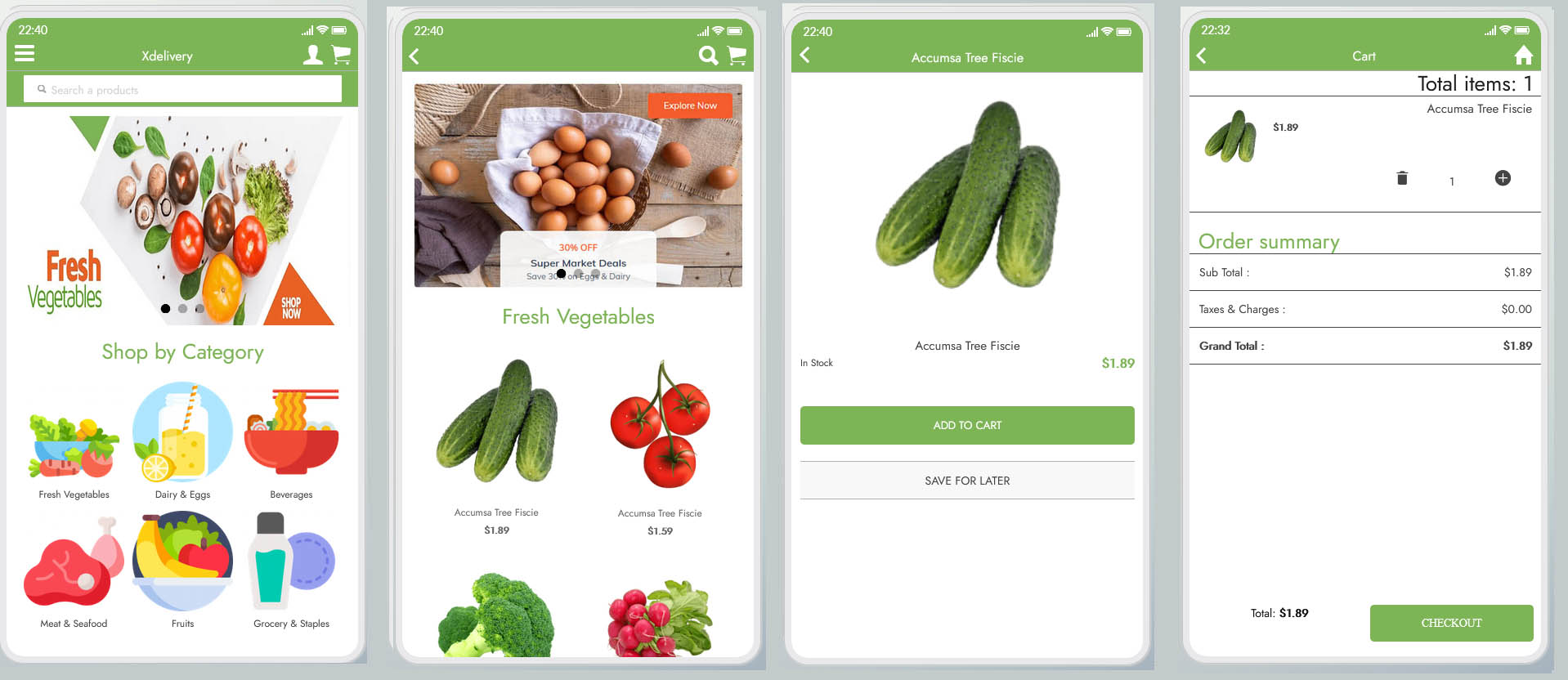 3: Fast Loading, great performance.
4. Full compatible with top e-commerce framework:
Product Variants
My Order
Wishlist
Checkout process
Order tracking (Soon)
Refund (Soon)
Comment & Rating (soon)
5. layouts:
2 types Category layouts List and Grid
2 types Product layouts  List and Grid
6. Multi-Languages:
support to switch to any languages, and default currency.
7. Powerful Option Config:
To enable Guest Checkout, Require Login, enable Shipping, change currency format.
8. Dynamic Product Variant:
Difference type of Layout (Colors, Dropdown,  Box).
9. Multiple Payment Options: 
PayPal, Stripes, offline Payment, link to E-Wallet  module,
10. Flexible Design System:
Eeasy to manage the homepage, category, Product, Order, Attributes, variants etc..
ChangeLog 3.3.1 #01/12/2023
Problem when using both Discount Coupon code and Gratuity in same order checkout.
Similar issue occurs (removing Gratuity/Discount) on devices with location off.
Another possible issue related to discount display on receipt where it shows as gratuity with the title of the coupon instead of the amount applied.
If set to US region and 12 hour US data setting is configured, it should appear in all locations in the Editor and App related to XDelivery Module
Complete the translations so that modifying grammar, spelling, and language is possible.
Issue with Calculation of Totals showing on XDelivery Order History
Bug in Checkout Process
Change REST API for Whatsender
ChangeLog 2.5.0 #03/02/2022
01) DATE/TIME BUG [BUG]
Just want to point out a small Date format bug. Even though I selected MM-DD-YYYY, on the checkout page, it still shows DD-MM-YYYY.
02) DELIVERY/PICK-UP DATE AND TIME IS DISABLED [IMPROVEMENT]
When the Delivery and Pick-up Times are disabled, the field should be hidden on the checkout screen. This way, the App User isn't confused when they're viewing the screen and that section is empty.
03) TRACKING NUMBER / MISC ORDER INFO [IMPROVEMENT]
Currently (and this is very important), the App Admin doesn't have a way to update the Order with the Tracking Number (or other important info) that is relevant to the Order.
The Order Details screen in the Editor should have at least one Text Field that enables the app Admin to update the Order with this information.
Likewise, in the module Settings, the Text Field should have an option that the App Admin can name the Field as he/she sees fit. This way the Field can be tailored to their particular business.
There should also be an option to enable/disable the feature in case it's not needed.
Any information added to the Field should appear in the Customer's Order Details screen.
04) STORE HOURS DOESN'T WORK [BUG]
The Store Hours do not work. If attempting to order during the hours that the store is closed, the module should not allow the order to be placed. Instead, when attempting to add a product to the Cart, a pop up message letting the App User know that the business is closed.
05) ADD MORE THAN ONE FLAT RATE SHIPPING [IMPROVEMENT]
Currently, there isn't a way to add additional Flat Rate shipping options. For example, "Expedited" (or Rush) Shipping.
Most platforms enable the ability for the App User to select Regular (Standard) Shipping, or Rush (Expedited) Shipping. And there's normally a higher fee for the expedited service.
06) ALL DATA FIELDS MUST TRANSFER TO MIGAPRINT [IMPROVEMENT]
Please ensure that all data fields are transferred to MigaPrint. This will enable the business owner to only have to check one location for all of the order information.
07) ERROR TITLE INCORRECTLY DISPLAYED WITH E-WALLET [BUG]
When using E-Wallet as the Payment Method, the Page Title says "Error" even though the Order is Successfully placed.
08) HOME ICON ON PRODUCT, ORDERS, AND CATEGORY PAGES [IMPROVEMENT]
The Home Icon needs to be added to the Product, Orders, and Category pages so that the App User doesn't have to make 3 and 4 clicks just to get back to the Main Page.
Also, there should be a toggle in Settings that enable the App Admin to select whether the Home Icon should take the App User to the App's Home Page or to xDelivery Home Page.
09) ICON INDICATION THAT ITEMS ARE IN CART [IMPROVEMENT]
Currently, there isn't a way for the App User to know that they have items in their Shopping Cart.
The icon should change or show an indication that items have been placed in the Cart.
10) ADD SEARCH, HOME AND CART ICONS TO PRODUCT PAGE
Currently, the Product Page is missing the header icons: Search, Cart and Home.
11) ADDITIONAL STATUS CHANGE OPTIONS [IMPROVEMENT]
Add ability for the App Admin to add additional Status Change options to the default options that are currently available. This will enable the App Admin to further customize the module to fit their individual needs.
12) PUSH NOTIFICATION ON ORDER STATUS CHANGE[IMPROVEMENT]
When the App Admin changes the Order Status, a Push Notification should be sent to the App User. There should also be a Toggle for the App Admin to Enable/Disable the Notifications.
The Individual Push Notification would probably be required in order for this feature to work.
13) ABILITY TO CHANGE FRONT-END LANGUAGE [IMPROVEMENT]
Add the ability for the App Admin to change the Front-End Language that the App User sees. This is very important because it allows each Admin to change the language for their local environment.
14) TOGGLE TO DISABLE CHECKOUT AND ADD TO CART [IMPROVEMENT]
Add a Toggle in Settings to Enable/Disable the "Checkout/Add To Cart" process. This will enable xDelivery to also serve as a Catalog module.
If Disabled, there should also be a Toggle to Enable/Disable the Price Display.
ChangeLog 2.3.0 #04/01/2022
 – Implemented whatsender (www.whatsender.it)
ChangeLog 2.2.0 #13/12/2021
1. Product Multiple images
2. Coupon code features (For shopping discount)
3. Decimal price on the variants and attribute
ChangeLog 2.1.0 #17/10/2021
– Resolved the operation hours of each store
– No limit choise extra product
ChangeLog 2.0.0 #12/08/2021
– Multiple Store
ChangeLog 1.8.3 #10/06/2021
EMAIL: Collection orders – Customer order confirmation
The sentence "Your payment was successful" is not grammatically correct and you could not be able to translate it into translations.

The customer information shows the name only. It should show the first and last name.

The mobile number should be mandatory.
EMAIL: Collection order – Confirmation of the business owner
The phrase "You have received a new order!" it should be "You have received a new order!". It changed in the translations but not in the e-mail.

The customer information shows the name only. It should show the first and last name.

The mobile number should be mandatory.
EMAIL: Delivery order – Confirmation of the entrepreneur
The phrase "You have received a new order!" it should be "You have received a new order!". It changed in the translations but not in the e-mail.
CONTROL PANEL
The order date filter was not working

The stock filter is not working properly

If you have products with the same names but with different SKU numbers, the customer and company could not see the SKU numbers by email or via the editor
ChangeLog 1.8 #12/05/2021
1-Adding QRCODE to each single product
2-Added return policy
3-Now the additions and product options appear on Migaprint
4-Adjustment during the invoice request phase of the VAT, SDI or Pec for Italy
4-Fixed the obligation to address the cart
5-Customer details added to the company email
6-Fixed the company name that appears in the object
7-When an order is canceled the company receives an email
8-Addition of the possibility to create the Brand categories to be assigned to the products: such as Nike, Adidas, Reebook, etc. etc.
and other fix
### the update requires republication ###
ChangeLog 1.4.11
-Resolved the issue Paypal
-adds the option to enable or disable the tax on addons as well


ChangeLog 1.4.3
-Resolved the issue of popup for language italian
ChangeLog 1.4.0
-Added delivery cost with checkout 
–Resolved the variant product quantity deduct issues
– implemented Migaprint with Xdelivery
ChangeLog 1.3
-Add TimeSlot Store
ChangeLog 1.2
– Variant Product tax issues
– Currency display settings for mobile side
Features demo

Pricing: 1 year support & updates – 299.00€