This product is sold by our partner Baguera. The support is provided by this vendor directly. You will get his support access in the purchase receipt email.
Only compatible with Siberian 4.12.2 and above.
Homepage Connect Layout
Menu open by default
You user can login directly from your homepage
Customisable footer text
With Homepage Connect Layout
No more going back and forward between "my account" and your app menu.
Do it all in the same and appropriate place: the menu.
Connect Layout allows your users to :
Login from the menu
Edit profile
Login with Facebook
Change his avatar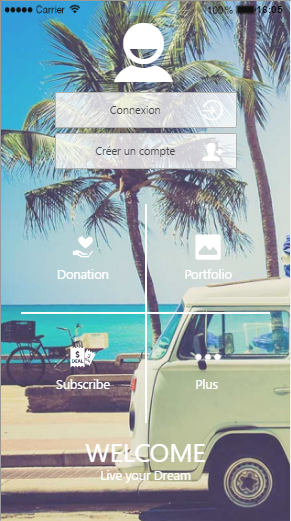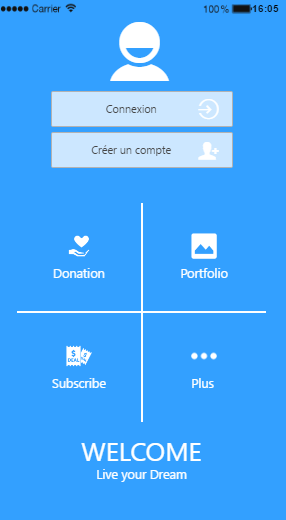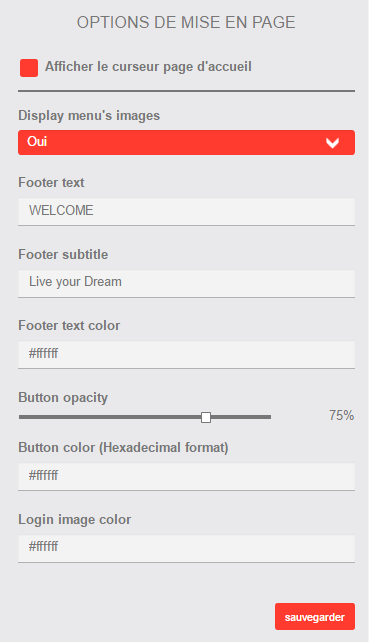 Important: After the installation, don't forget to translate the "layout_baguera_12.csv" file*
Help / Settings:
if you want the background image to be display on your homepage, you have to set transparency on two colors.
In siberian go : editor > colors
Then set transparencies of :
general > background
homepage > background
*About translation:
The layout is shipped with english and french translations.
You have to save the translation manually.
To do so:
Go in your backoffice menu go to Parameters > Translations
Choose click on edit icon.
Then select layout_baguera_12.csv.
If your translation isn't in english or french you would have to fill up the page.
Finally click on "save".
Note: Even if your app is in english you have to save the translation of layout_baguera_12.csv otherwise "lb12_" prefix will appear in front of every translated word in the layout.