This Module is compatible with Siberian Version 4.20.7 and up
Module Function
So you have a promotional offer on your platform, and you don't know how to go about it because sending an email to your users one after the other can be tasking?
This is the module for you; You can communicate with your users, either a single user or multiple users; you can also send the newsletter to all your Siberian users with one click.
Module Functionalities are:
>>User Search: Search for a specific user and send them a personalized email from backoffice
>>Send Single Email
>>Send Bulk Email
>>Send Newsletters to your users about, latest offer on your platform
>>HTML text and customization support
How does it work
Install the module from your Siberian backoffice and click on
MANAGE > MODULE > MAILADMIN 
as shown in the below screenshot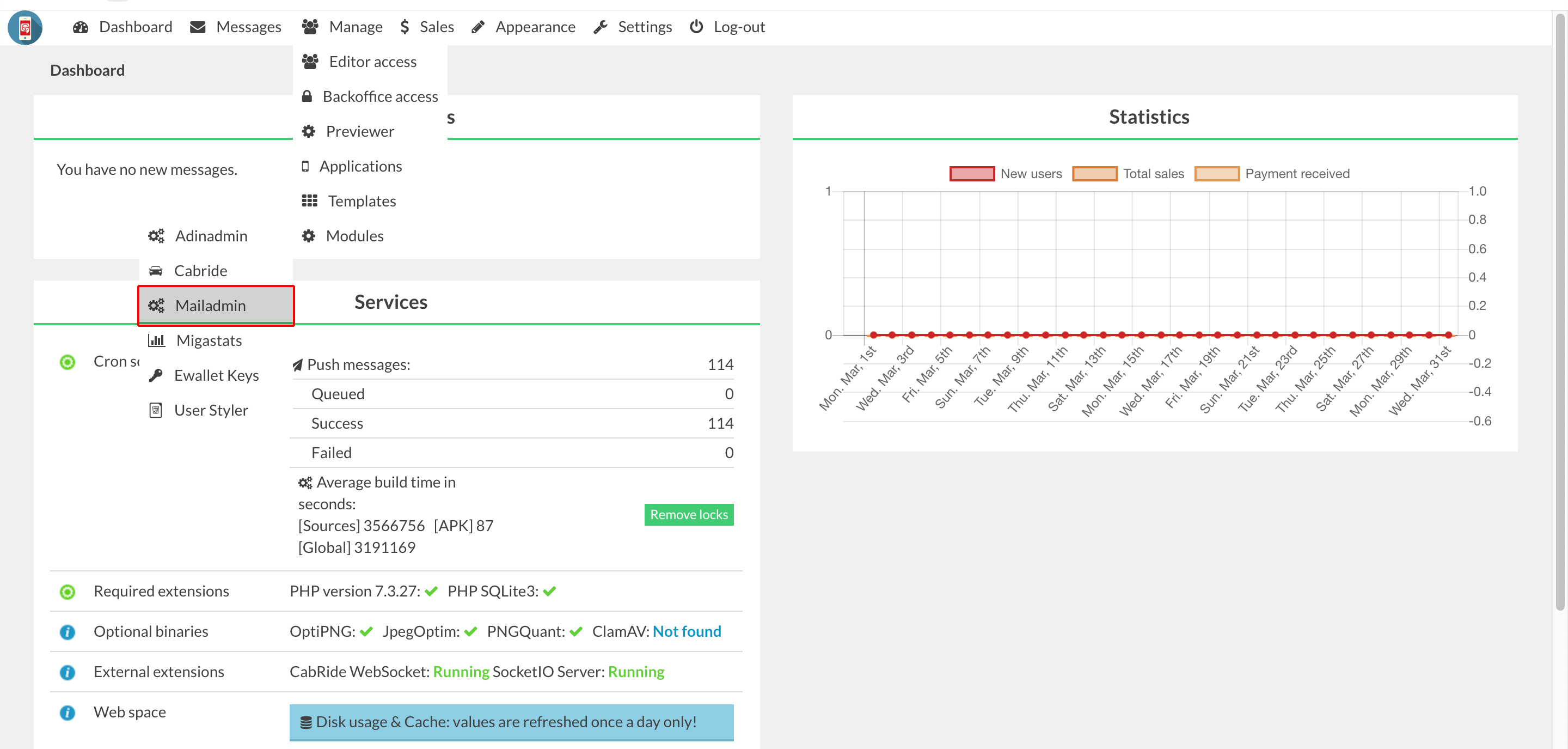 2. Search for users you wish to send Newsletters to or click "select all" to send to all your platform users

3. Enter the subject of your email Subject and Body of email and click send, see the example below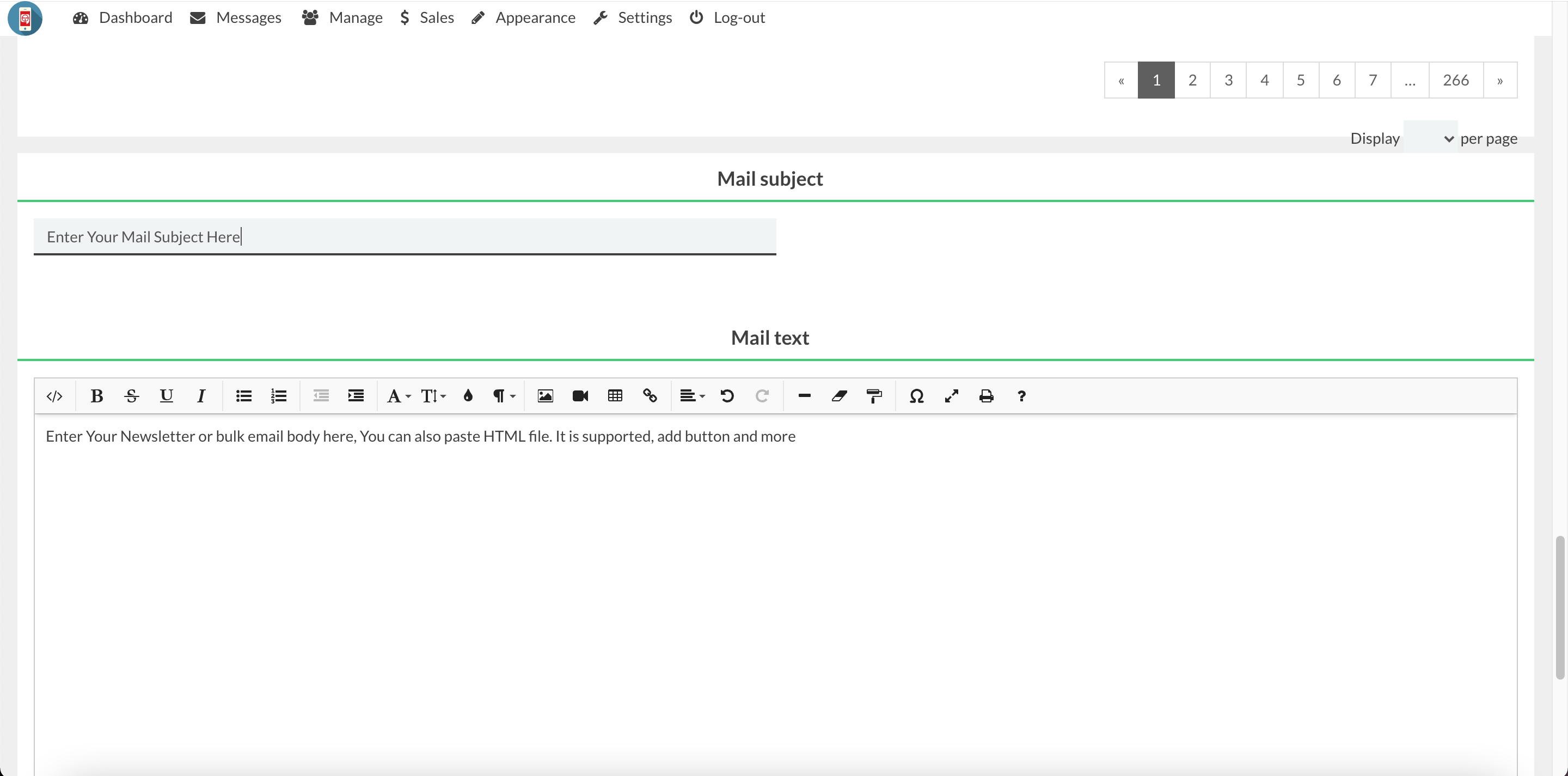 Viola!! You are done; your email will now be delivered to your user's inbox. See the example below.

Note: If your emails reaches the spam folder or are discarded, please contact your web provider to help you configure SPF, DMARC, AND DKIM, or reach out to our technical team at support@swiftspeedappcreator.com
E-mail/SMTP configuration support is not included in the module "support" 
Price: 1 year updates & support – 59€