Why your Mobile App Needs to Have an App Intro Slider?
App Intro Slider is a great place to demonstrate your app features or functionality.
Onboard your users easily with App Intro Slider Layout and improve your first time user experience.
(1) Say More with Less Words: Describe your app's main features using title headings. You can also add description text, but don't make it too large.
(2) Describe App Features: You can describe main features of your app into app intro slider, you can also put image or feature's icon for this.
(3) Focus on HOW to: Sometimes user don't understand how to use your app or some features of your app. In this scenario, you can explain this using app intro slider.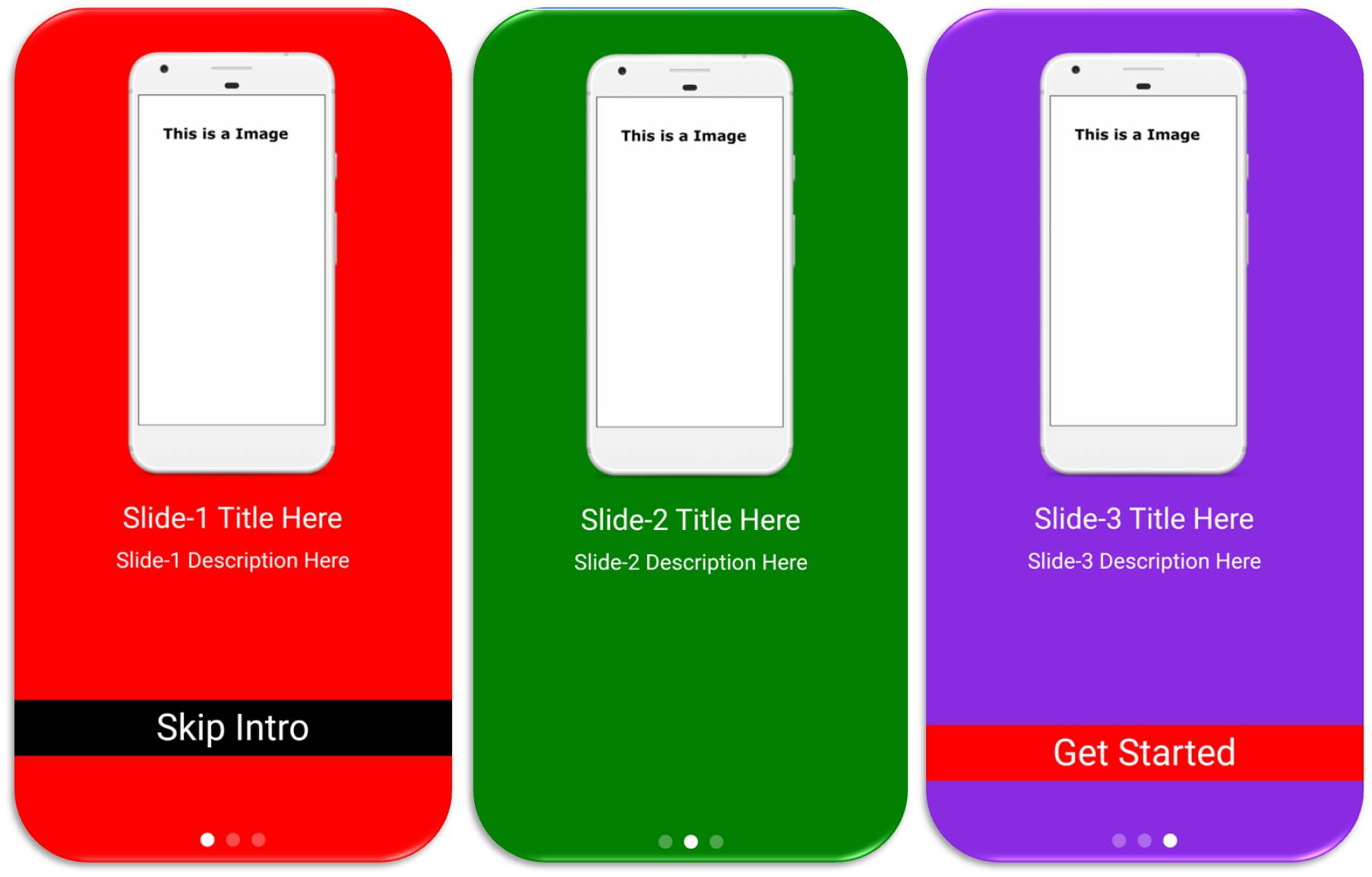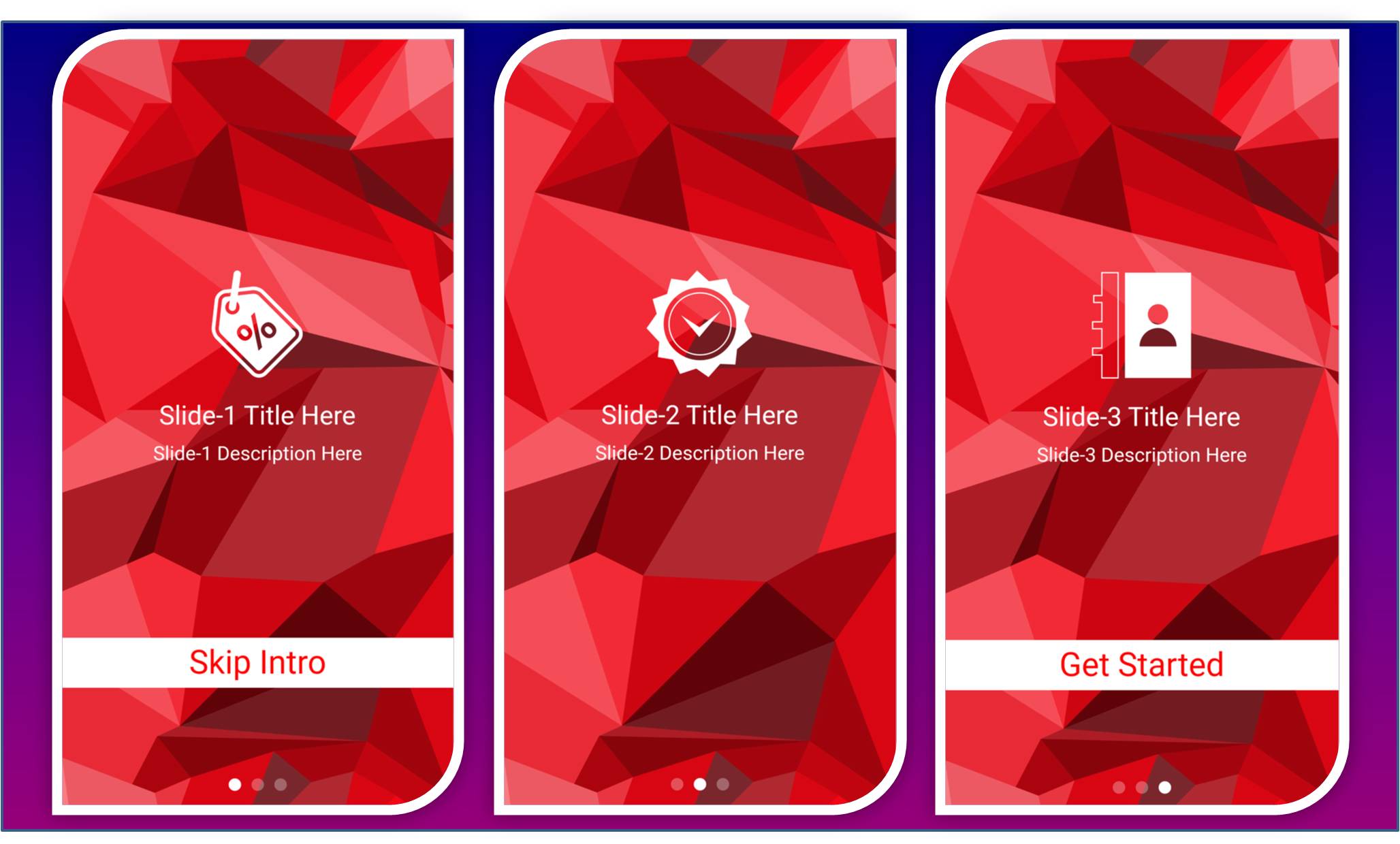 Features:
3 App Intro Slides
Show only once
Customizable Slide Background Color
Customizable Slide Image URL, Width & Height
Customizable Slide Title, Description & Text Color
Customizable Slide Content Top Padding
Get Started & Skip Intro Buttons
Customizable Skip Button Text, Color, BG Color, Bottom Padding & Visibility
Customizable Start Button Text, Color, BG Color & Bottom Padding
Restore Button to show App Intro Slider Again
Customizable Restore Button Text, Color, Font-size & Visibility
Customizable Slider Pager Color
Main Menu Layout – 3/4/5/6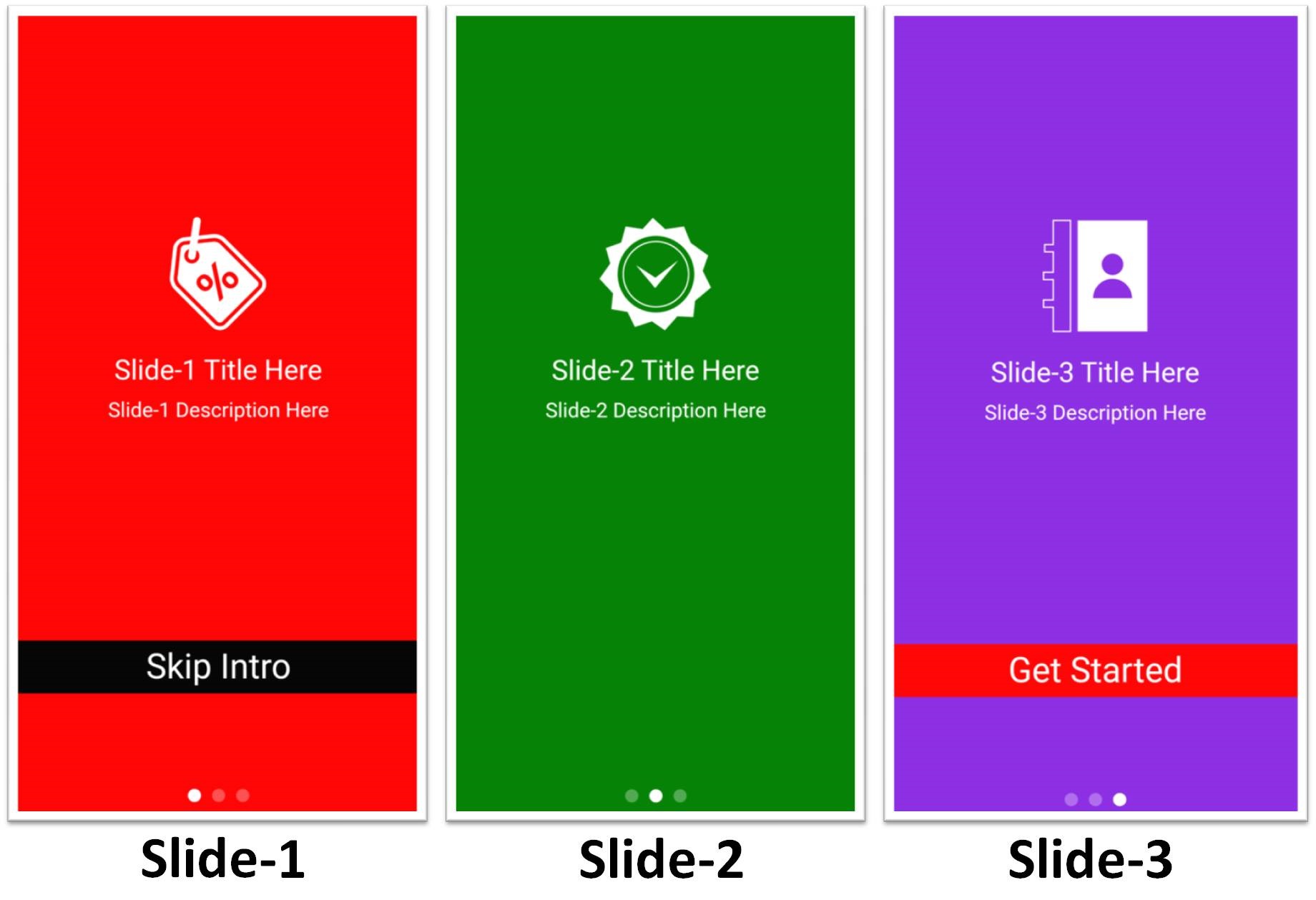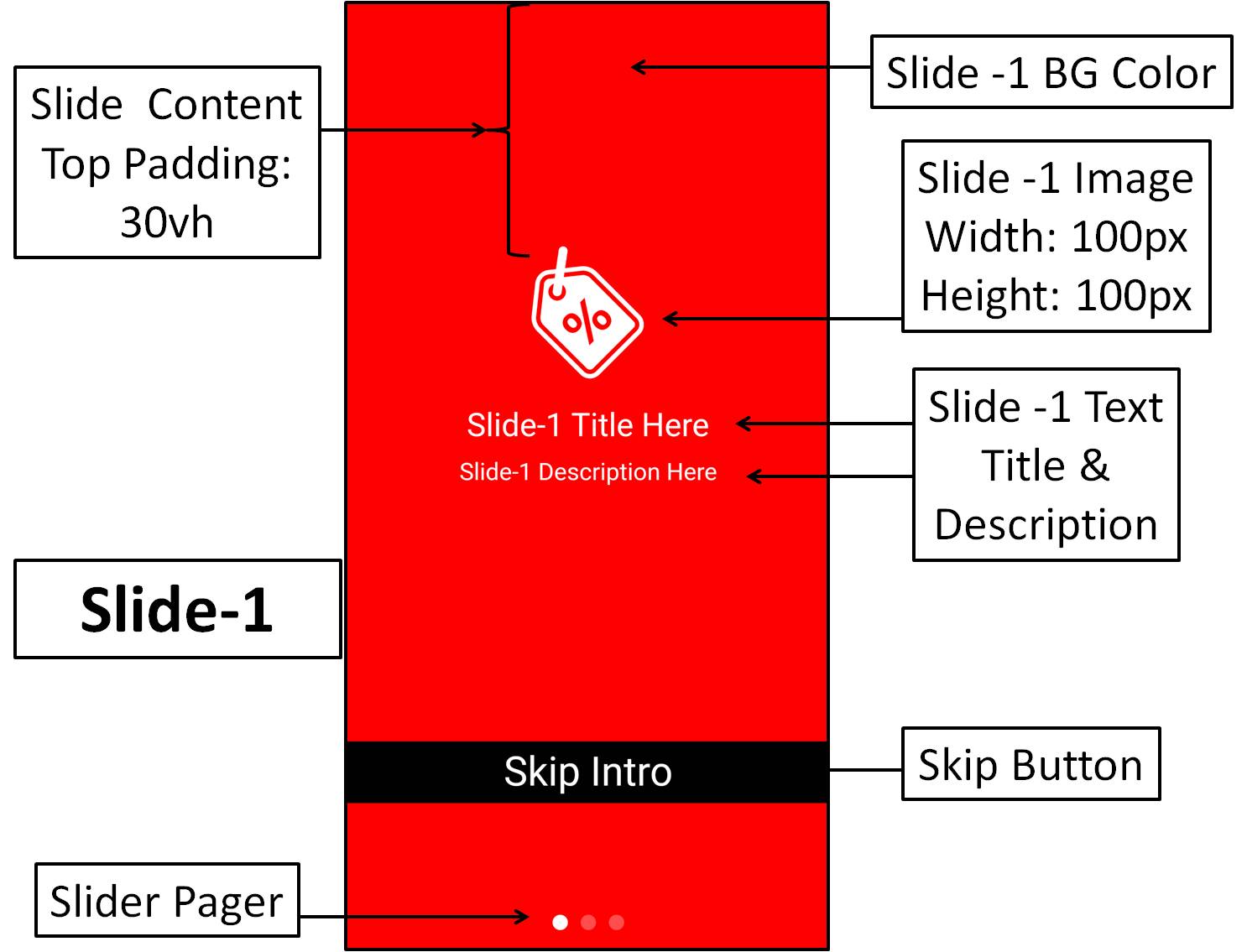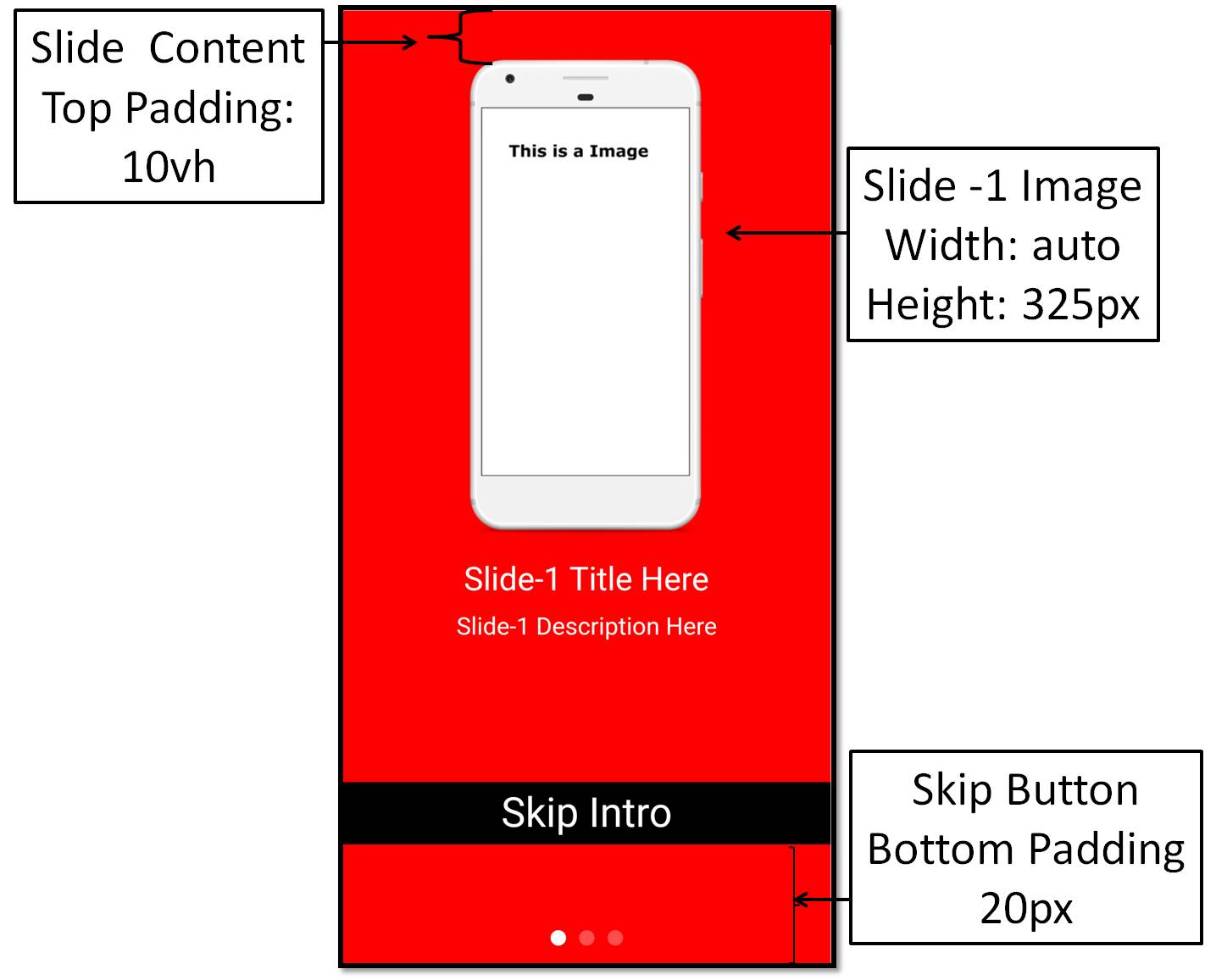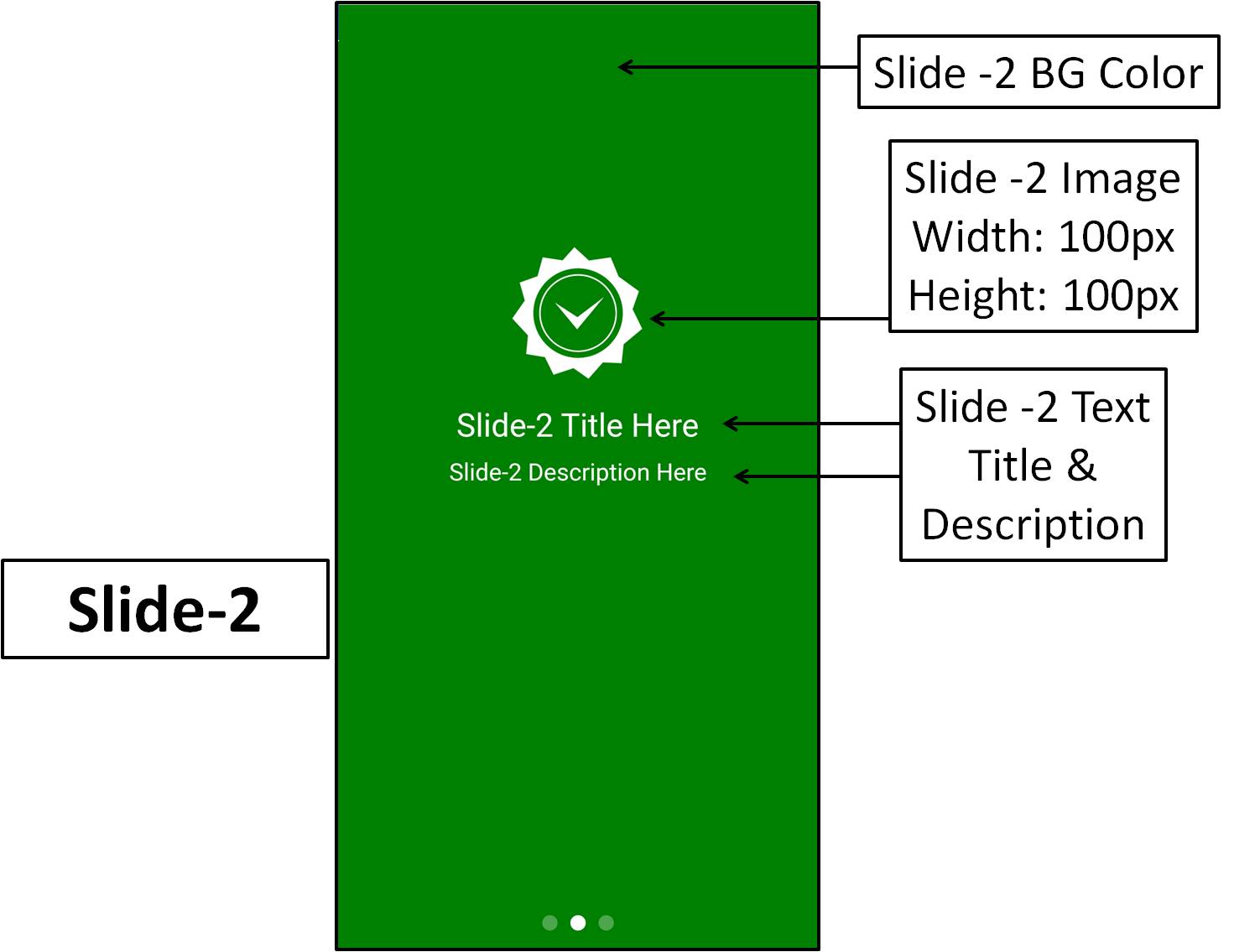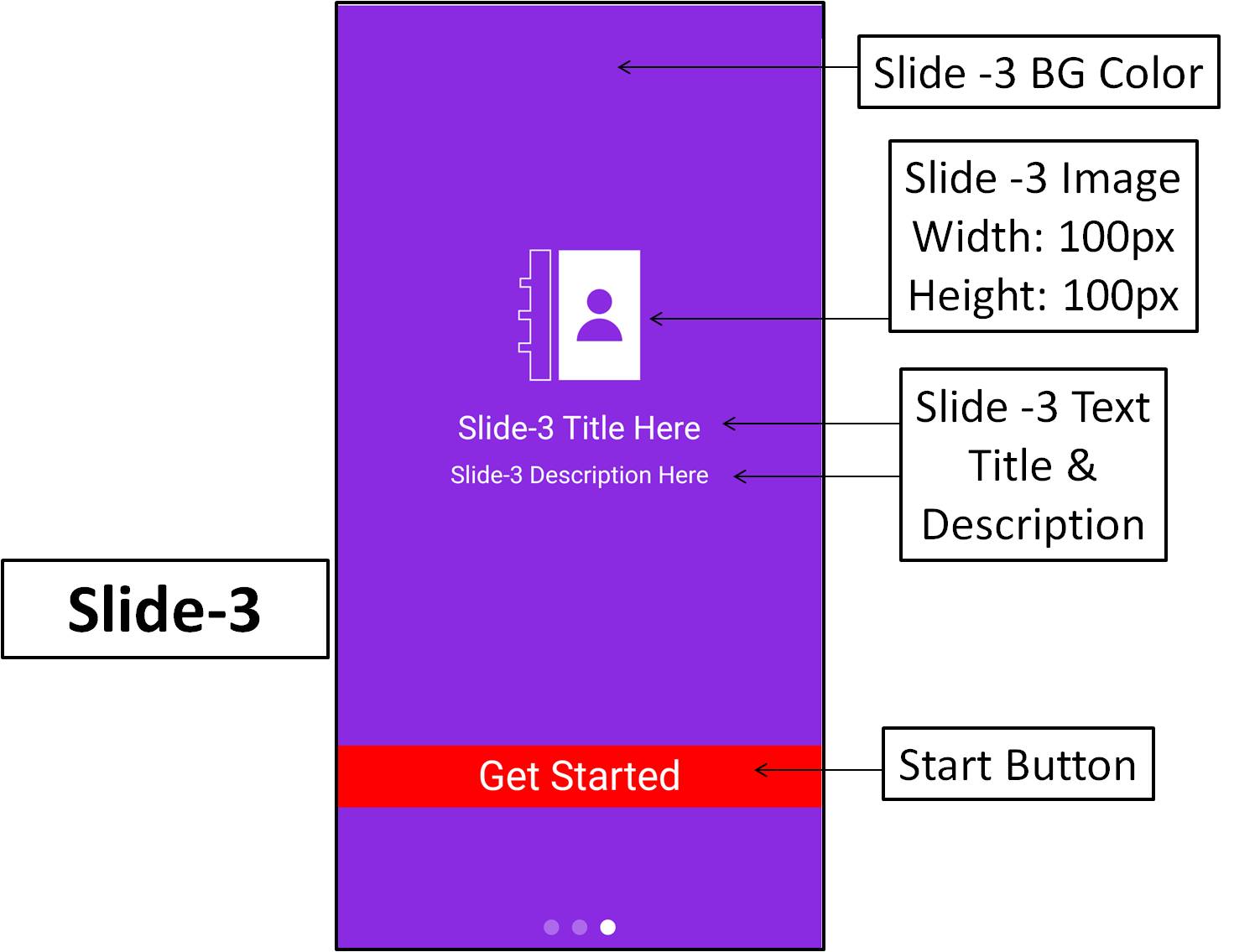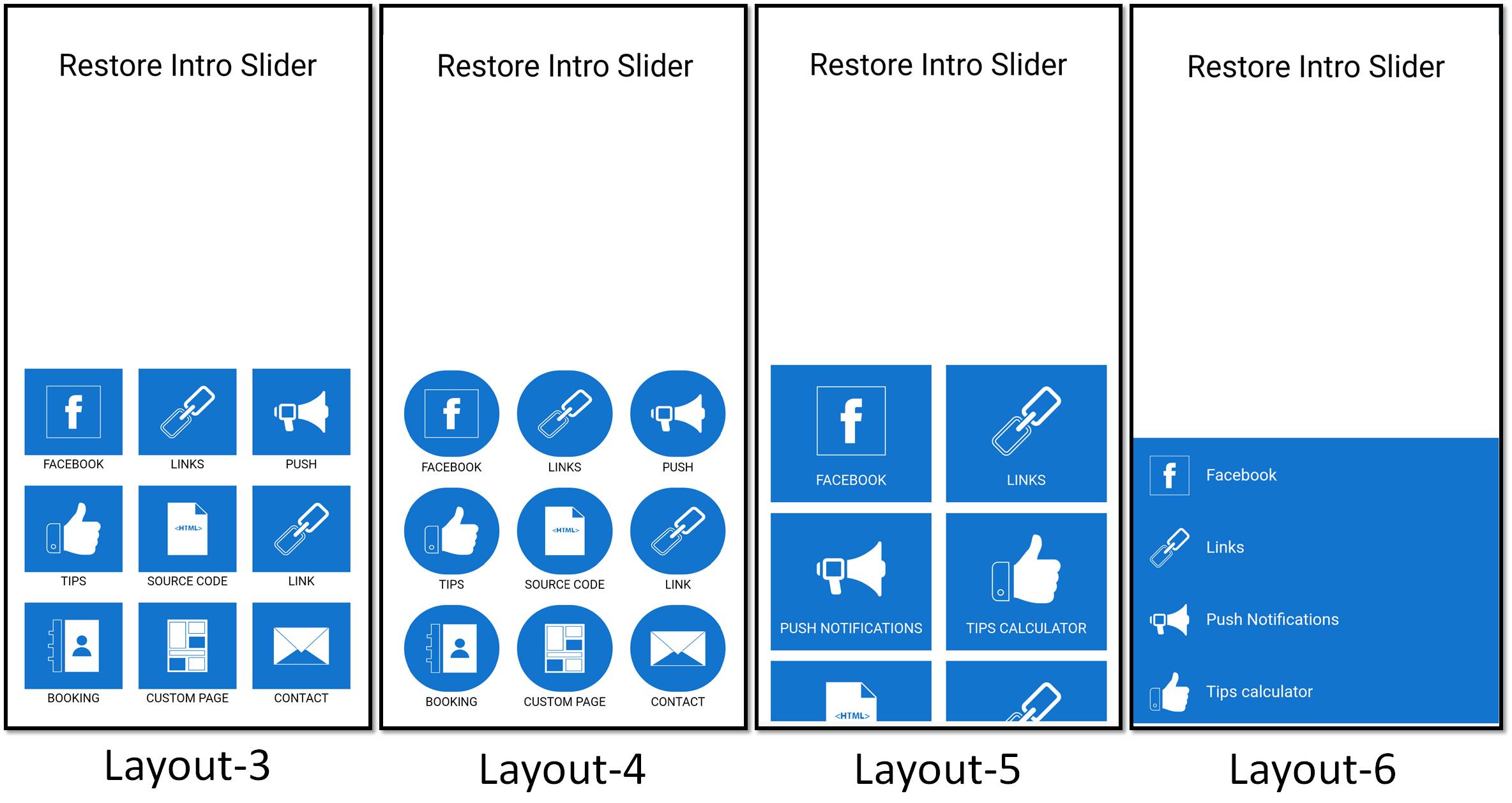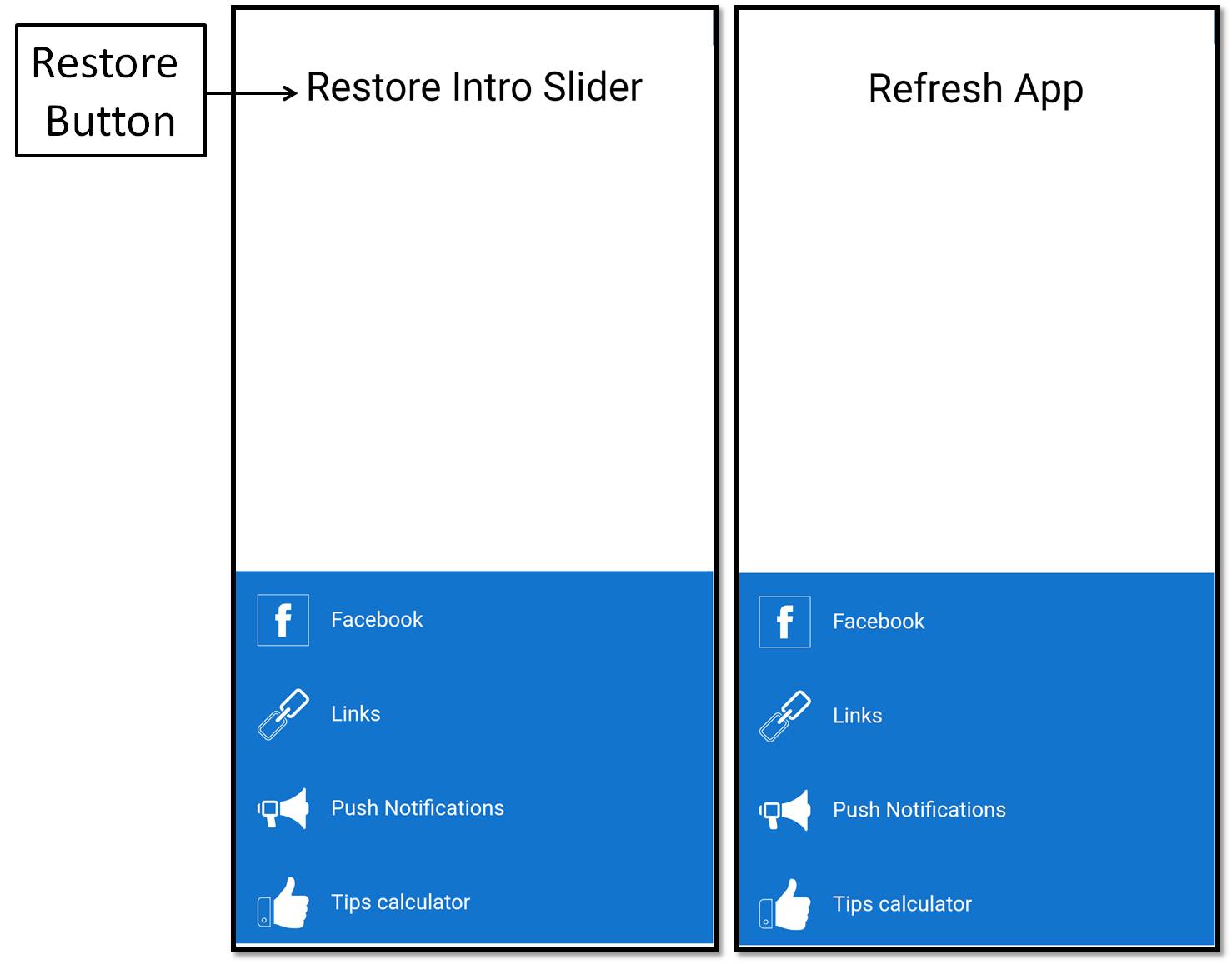 Notes: 
Number of Slides: 3 Fixed
Get Started Button is compulsory, Skip Button is optional
App Intro Slider shows once at first time visit only.
If you want to show slider again then click on Restore button and refresh page or reopen app.
When your slider and your app is ready then you can hide restore button so that app user only see slider once and then after next time, redirect to main layout.
Preview-1 (Skip & Restore Buttons Hidden)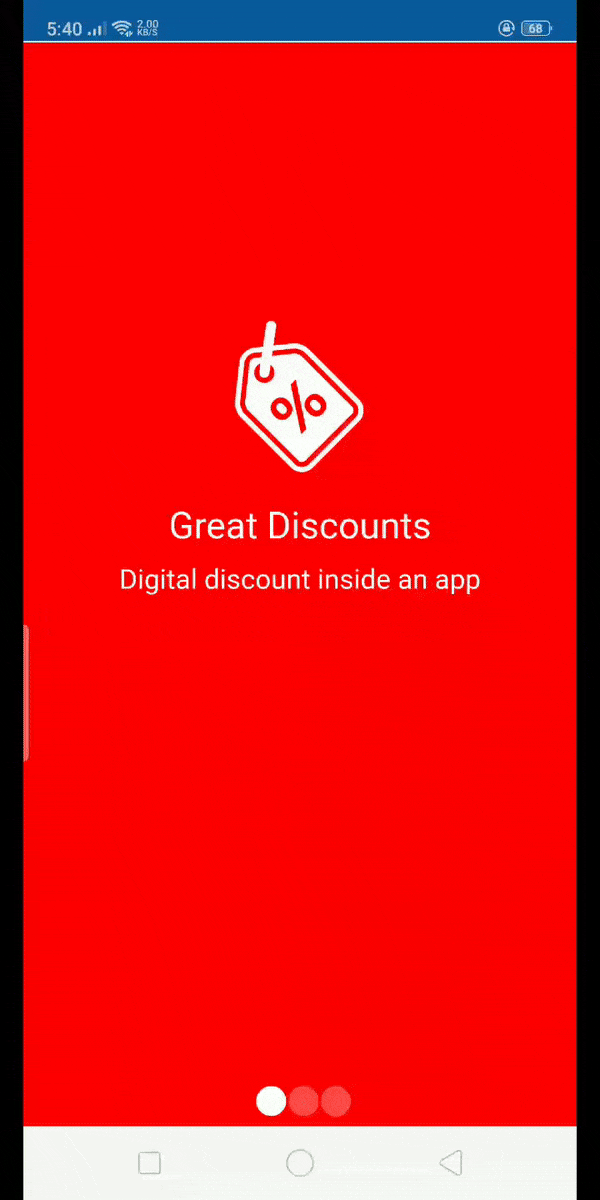 Preview-2 (Skip & Restore Buttons Visible)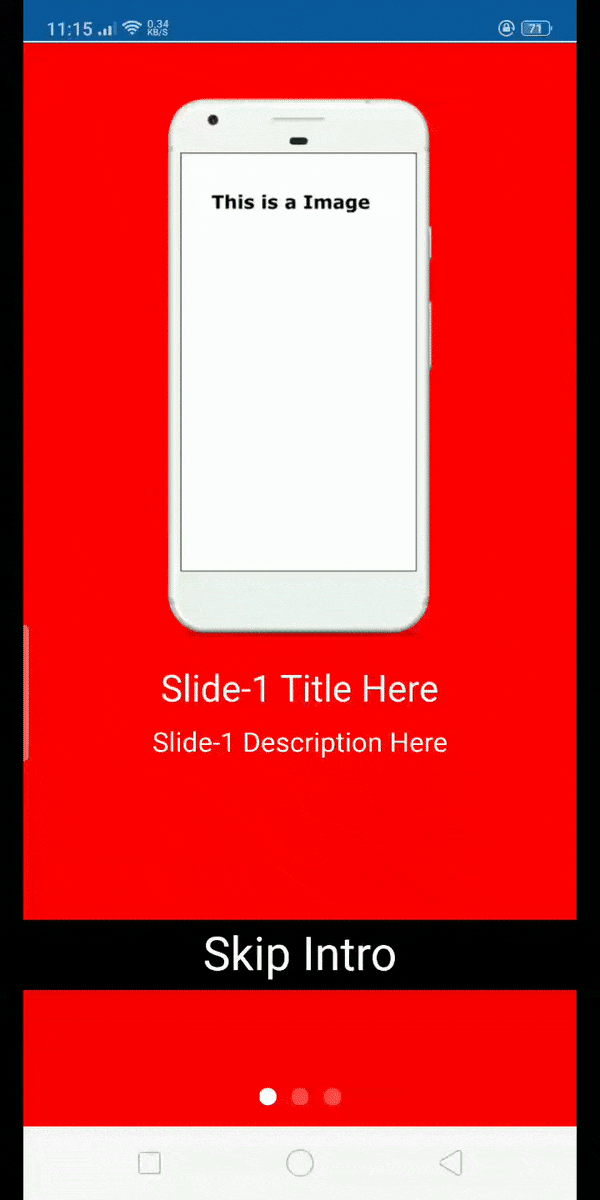 Preview-3 (Slide BG Image instead of BG Color)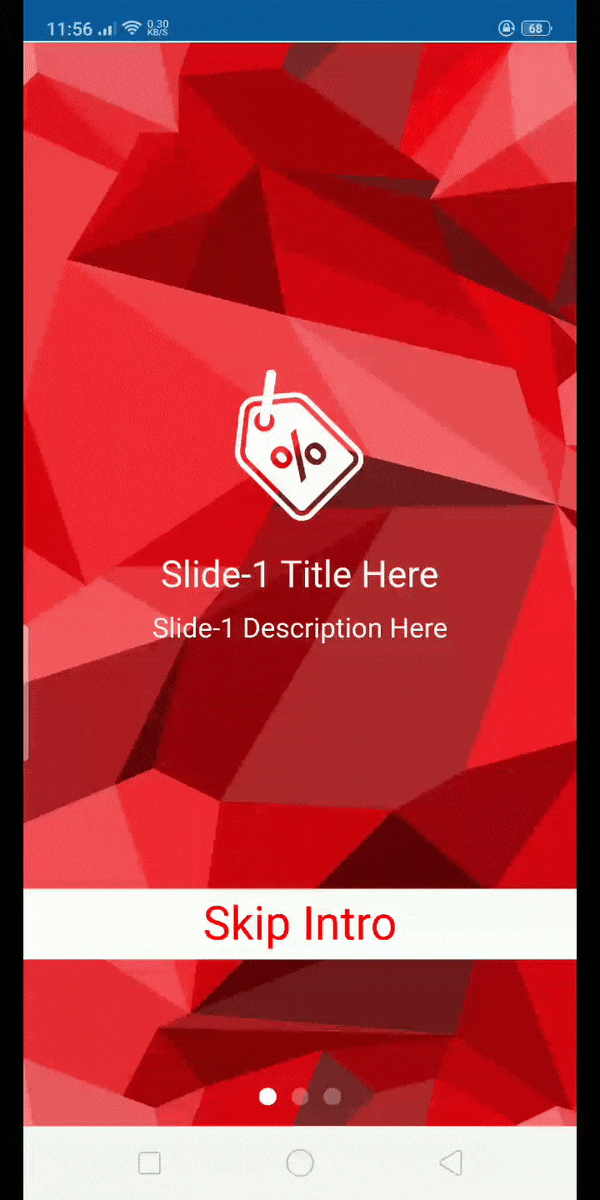 Compatible with Siberian 4.20.23 and above.
This product is sold by our partner WebVista. The support is provided by this vendor directly. You will get his support access in the purchase receipt email.
Read Our Support Policy here.
Layouts updates change-log: https://shop.webvista.co.in/layouts-updates/