Awesome Forms Module allows admin to create any customized Form which is easily searchable, sortable, editable from Mobile App. Optionally supports Pie chart report.
App users or team members who have access to mobile app can add/edit any data and can see their own progress report.
Team Leader or frontend Admin can see combined or individual report of team members.
Updates
12 Aug 2020 – improvement in pagination for grid data
18th May 2020 – Bug fix for special characters in some languages 
17th April 2020 – QR/Barcode Scanner field added , thanks for donations and support
26rd March 2020 – V6.74 – Signature Pad Movement issue fixed for ios
3rd March 2020 – V6.72 – Signature Pad Movement issue fixed
 13 Dec 2019- V6.70 – Special Thanks to few buyers who donated for this update
– Added Signature Pad field- now your users can submit data along with digital signature
– Search and Pagination added at admin side , date range data selection etc
– Date format settings
Features:
Create customized forms field similar to Forms Module
Pei Chart report automatically generated if your fields has the Select Box
Easy data grid for frontend user to sort/filter their data
Frontend Admin can see report/data of every user.
Logged in user can see only their own data/report.
Complete Update history maintained – module stores every change in data which can't not be deleted.
Creating Multiple Awesome Forms in single App is allowed
Complete Translation available
Access Roles Supported
Digital Signature and location/address/phone field along with all other fields of basic form
QR/Bar Code Scanning Field
Screenshots: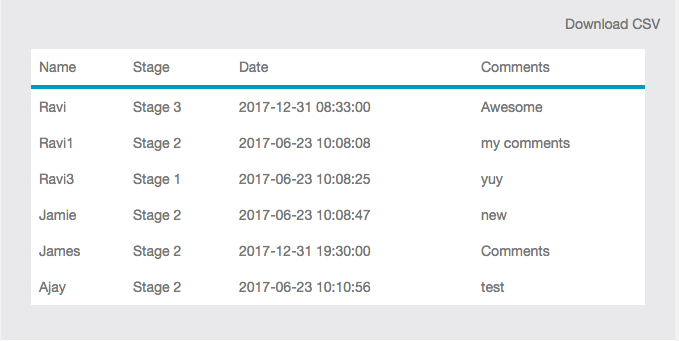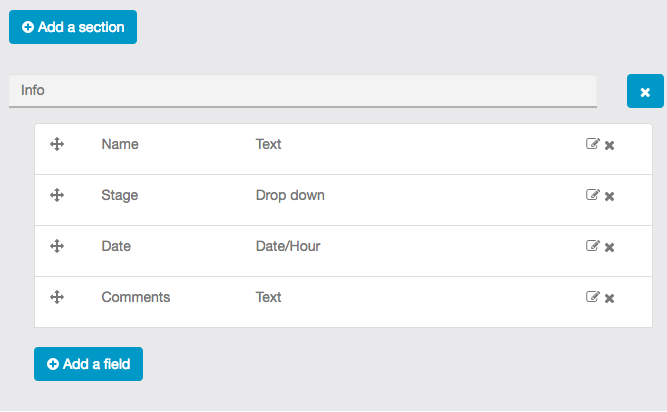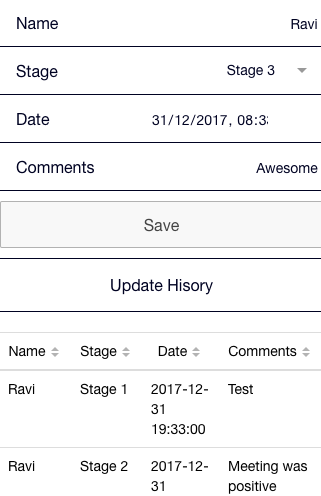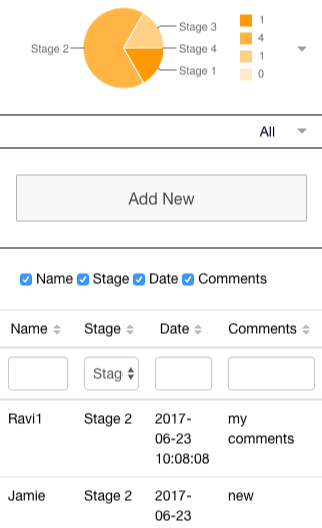 Use Cases:
Every business have custom data which needs to be processed and presented to in easy way so that business owners know the exact status of their business and  can take important decisions.
This module can be used in
Sales Pipeline Tracking
Mini CRM
Data Collection
Recruitment or any Process tracking
Simple Order Management
And much much more can be tweaked in so many use cases
(Compatible with Siberian 4.8.11 and above.)
This product is sold by our partner. The support is provided by this vendor directly. You will get his support access in the purchase receipt email.
Changelog:
26rd March 2020 – V6.74 – Signature Pad Movement issue fixed for ios
13 Dec 2019- V6.69 – Special Thanks to few buyers who donated for this update
– Added Signature Pad field- now your users can submit data along with digital signature
– Search and Pagination added at admin side , date range data selection etc
– Date format settings
V6.60 14 Sep 2019
– Description field added and Bug fixes related to location/address field
v6.41 Jan 11 2018
– New Address field added which can store address with geolocation, checkbox field also enabled
–  Source code InApp Links Added
– Translation for  creator
v6.39:(17 Aug 2017)
– Image upload support in add/edit form
Updates v6.38:(28 July 2017)
– Timestamp Column in history and csv,backend side
– Showing user name instead of Email for report drop down
–  Creator columns Added and Other minor design improvements