Integrate a Craigslist-like feature to add a Local Classified Ads marketplace into your apps.
Your users can now offer items or services locally through your application.
Classifieds is the perfect tool to launch a local classified ads marketplace. With this feature, your users will be able to post classified ads on your apps just like they would have done on Craigslist. Just create the marketplace and they will publish ads with photos, description, price, contact information… All this directly from your app!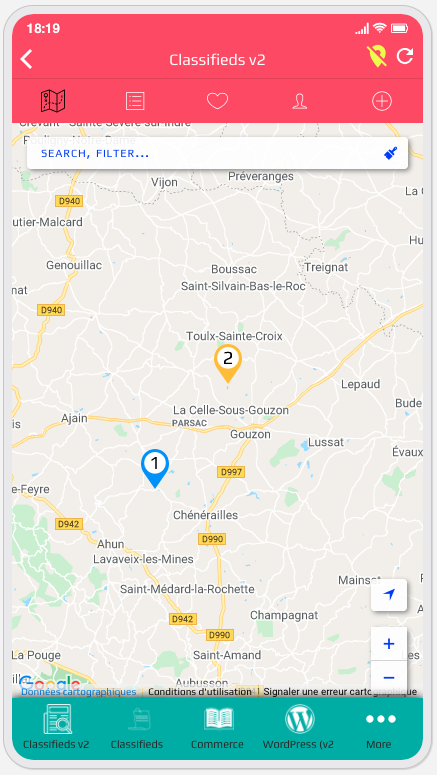 Decide who will be able to post and see classified ads
You want to set a radius of 500km around Paris instead? the choice is yours!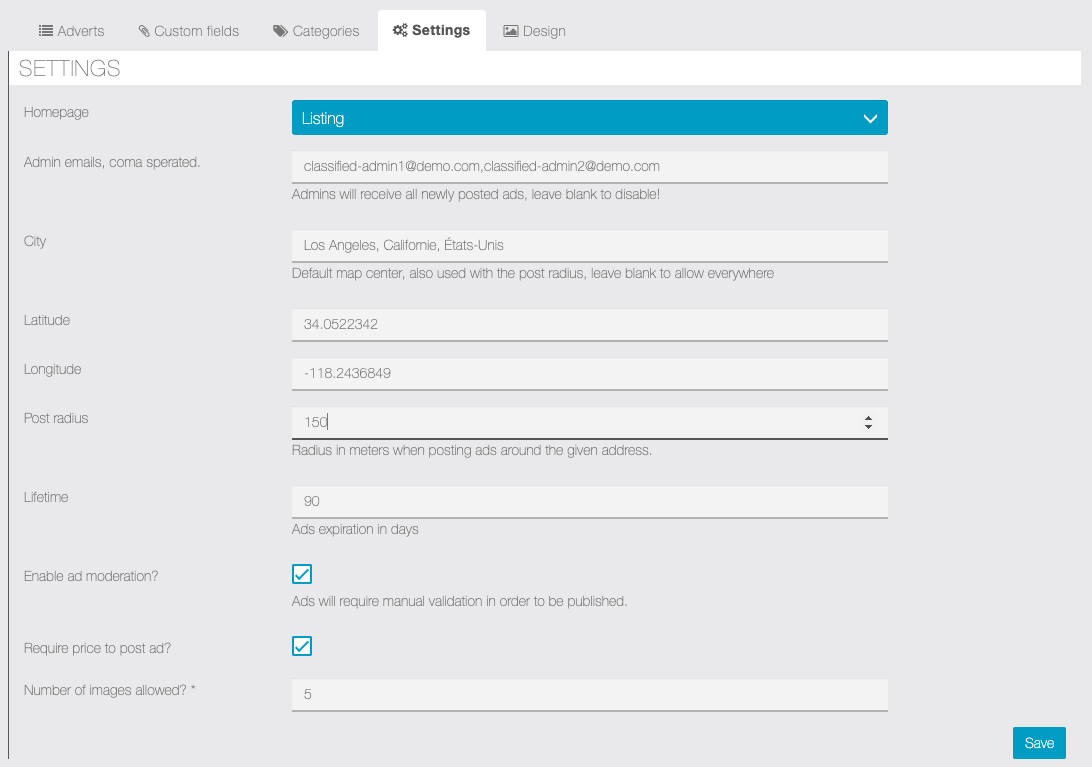 An easy to browse marketplace for your users
Help your users easily find what they are looking for by creating categories in your marketplace so that they can use the search filters. They will also have the choice to display the ads on a map to see which products or services are available around them. Or they can decide to display them as a list if they prefer.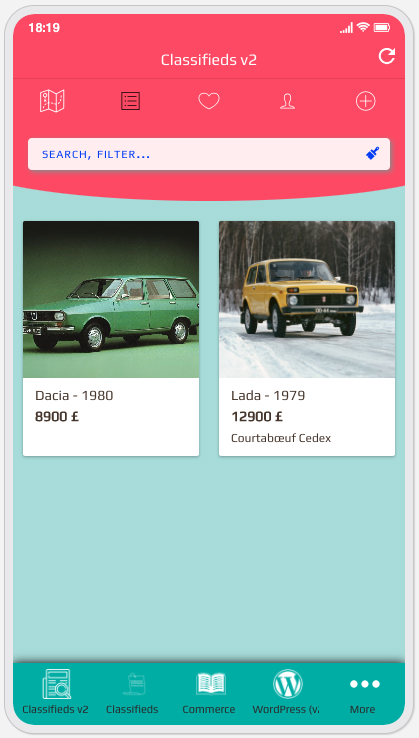 Get nice e-mails on ad submission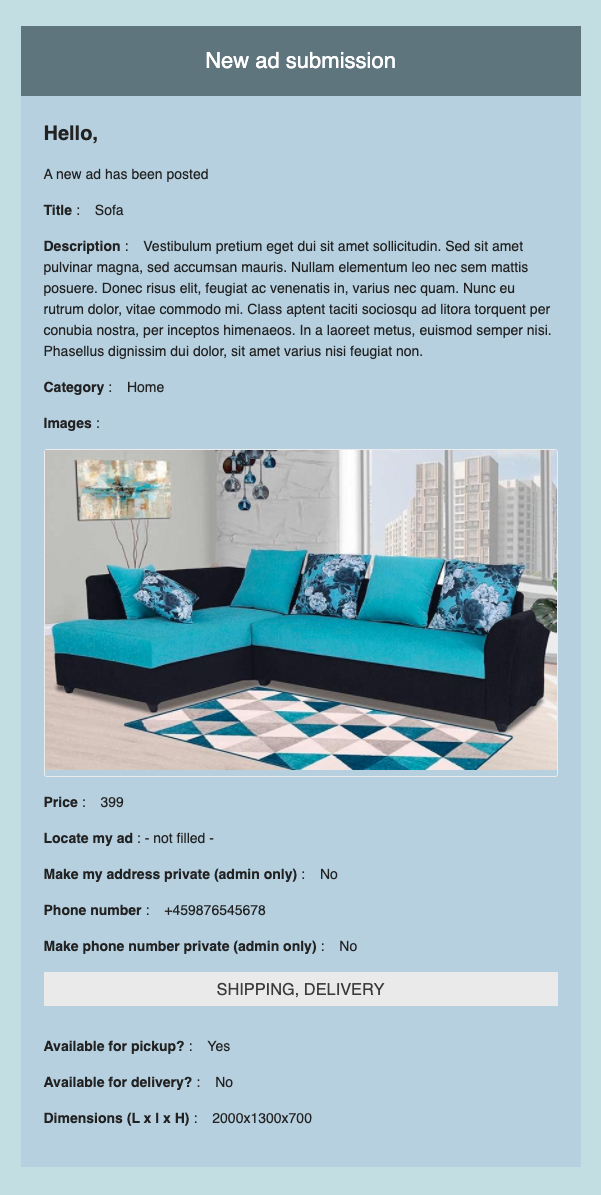 And manage custom fields for a custom experience (services, furnitures, office, etc…)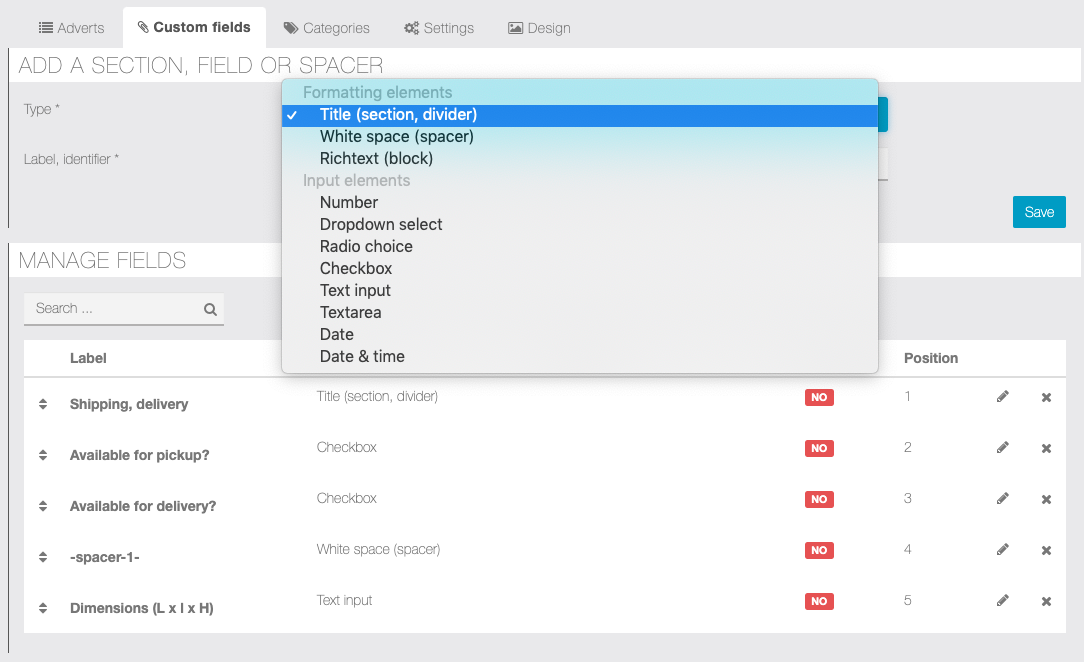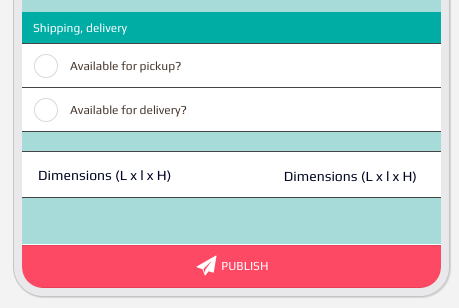 Complete documentation available here.