This product is sold by our partner WebVista. The support is provided by this vendor directly. You will get his support access in the purchase receipt email.
Compatible with Siberian 4.19.6 and above.
Give your app more modern look just by applying the entrance animation effect!
This module will help you to generate 30+ Entrance Animations CSS codes for 35 Layouts. (It means this module can generate 1000+ CSS Animation Codes.)  Just not only layouts but you can animate other CSS classes too. Just replace .demo-class with your CSS class into the demo code. You can copy-paste generated CSS Code into Colors Section > Advanced Customizations CSS/SCSS. 
How it works?
Select your animation effect & preview it.
Select your layout
Copy CSS Code
Editor Module Features:
30+ Entrance Animations effects
Ready-made code for 35 Layouts
Live demo preview of animation
Click to copy CSS code
Backoffice Module Features:
Option to change demo preview image icon / logo
You can customize the editor module color scheme just by changing the color codes.
Here are the list of our CSS animations:
Slide Animations Effects:
slideInDown
slideInLeft
slideInRight
slideInUp
Fade Animations Effects:
fadeIn
fadeInDown
fadeInLeft
fadeInRight
fadeInUp
Zoom Animations Effects:
zoomIn
zoomInDown
zoomInLeft
zoomInRight
zoomInUp
Bounce Animations Effects:
bounce
bounceIn
bounceInDown
bounceInLeft
bounceInRight
bounceInUp
Rotate Animations Effects:
rotateIn
rotateInDownLeft
rotateInDownRight
rotateInUpLeft
rotateInUpRight
Other Animations Effects:
flash
pulse
rubberBand
shake
swing
tada
wobble
lightSpeedIn
List of layouts covered:
Layout-1
Layout-2
Layout-3 Horizontal
Layout-3 Full
Layout-4
Layout-4 Horizontal
Layout-5
Layout-5 Horizontal
Layout-5 Full
Layout-6
Layout-7
Layout-10
Layout-11 Full Screen
Layout-12 Metro
Layout-18
Layout-35
Layout-39
Layout-59
Layout-69
Layout-91
Layout-101
Layout-103
Layout-104
Layout-Royal
Layout-C123
Layout-Najah
Layout-Favo
Layout-Dream
Layout-Farah
Layout-Rapi
Layout-Meem
Layout-Khayal
Layout-Inspire
Layout-Grido
Layout-FN
Here are some examples: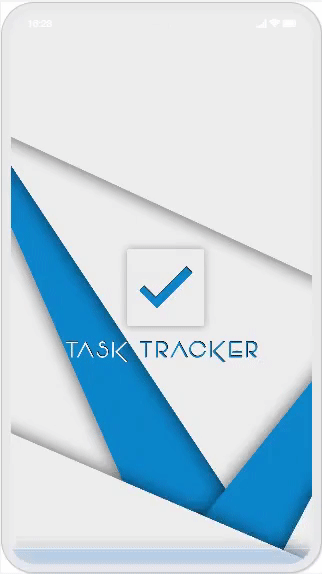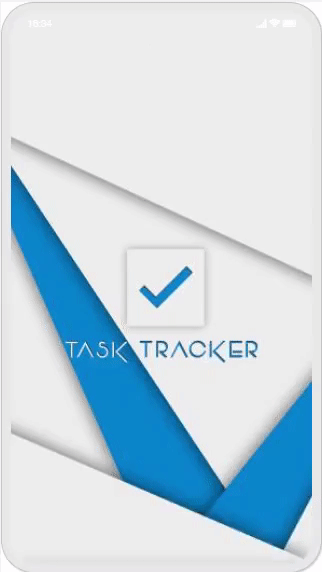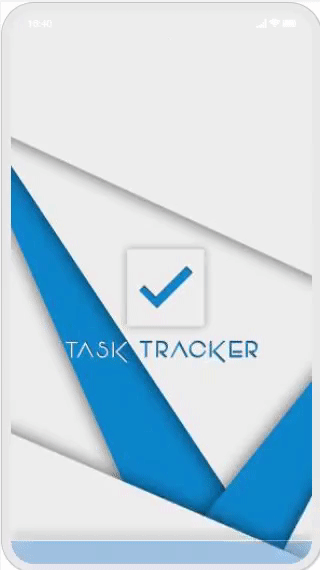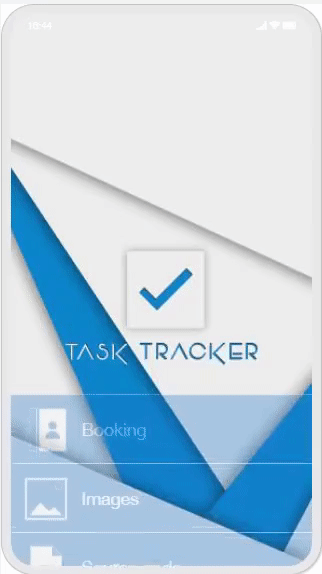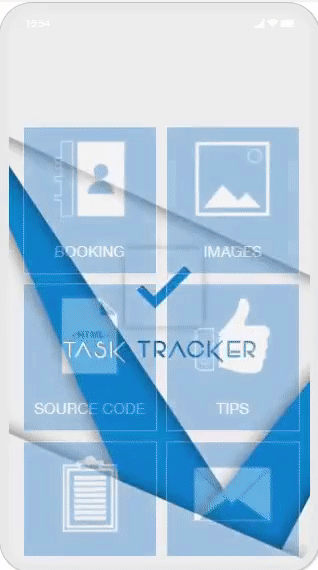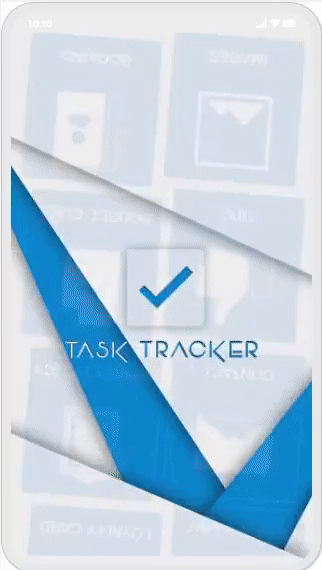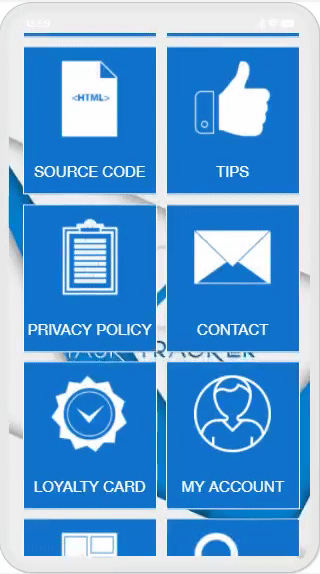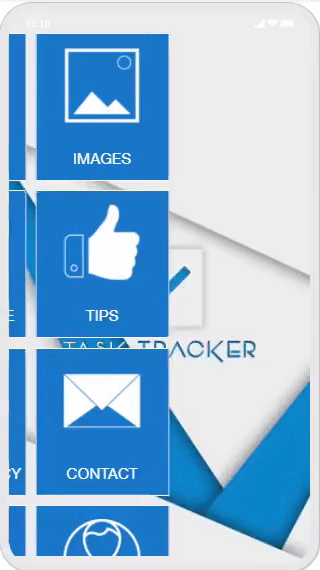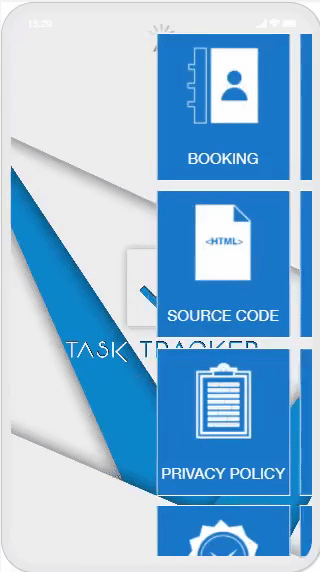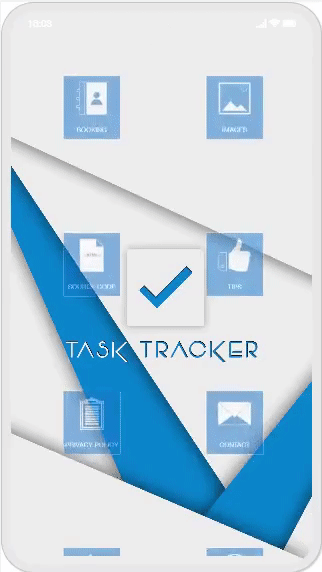 Editor Module Screenshot: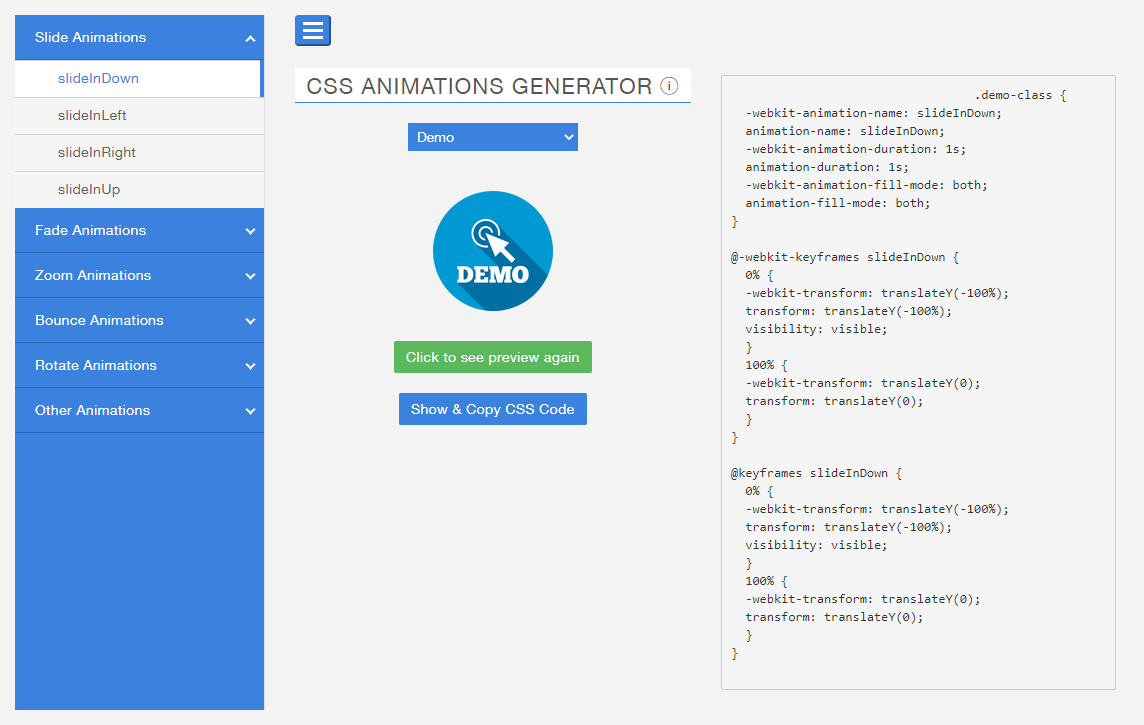 Backoffice Module Screenshot:


Notes: 
Animation effect isn't available for clickable menu layout like Layout-9/99, Popup menu layout etc.
Some animation effect depends upon element's position.
Demo:
You can check a live demo of the editor module here: https://appzadmin.com 
Email: demo@demo.com
Password: pwademo123
After a login, open any app and go to Left Side Menu > Modules >  CSS Animations
Pricing:
59€ with 1 Year support & updates
99€ with Lifetime support & updates