This product is sold by our partner WebVista. The support is provided by this vendor directly. You will get his support access in the purchase receipt email.
Compatible with Siberian 4.19.6 and above.
As you know, your users can customize the app using CSS, but the majority of users are not familiar with CSS. This module is developed with an aim to solve this problem by providing CSS Codes Collection into Siberian Editor with CSS Code Title, Description, Image, CSS Code Preview & Click to copy button. You can add CSS Codes from the back office module and it will be shown into the editor module.
Give your users an easy way to copy paste ready-made CSS codes!
Editor Module Features:
List of all CSS codes with titles
Popup preview with title, description, preview image & CSS code
Click to copy functionality
Backoffice Module Features:
Add new single CSS code
Import bulk codes using JSON URL
List of all codes with edit & delete option
Editor Module colors & style customizations using CSS
15 FREE CSS Codes for Siberian Apps: https://shop.webvista.co.in/css-codes-for-siberian-apps/
List of CSS Codes with Titles (Editor Module):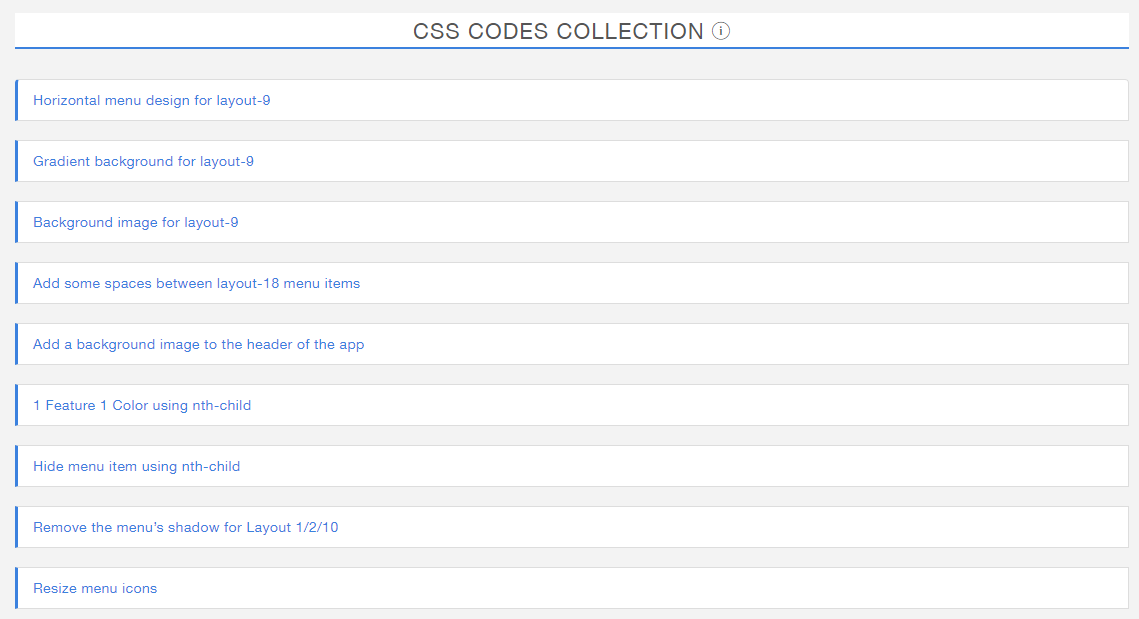 Popup with Title, Description, Image & CSS Code Preview: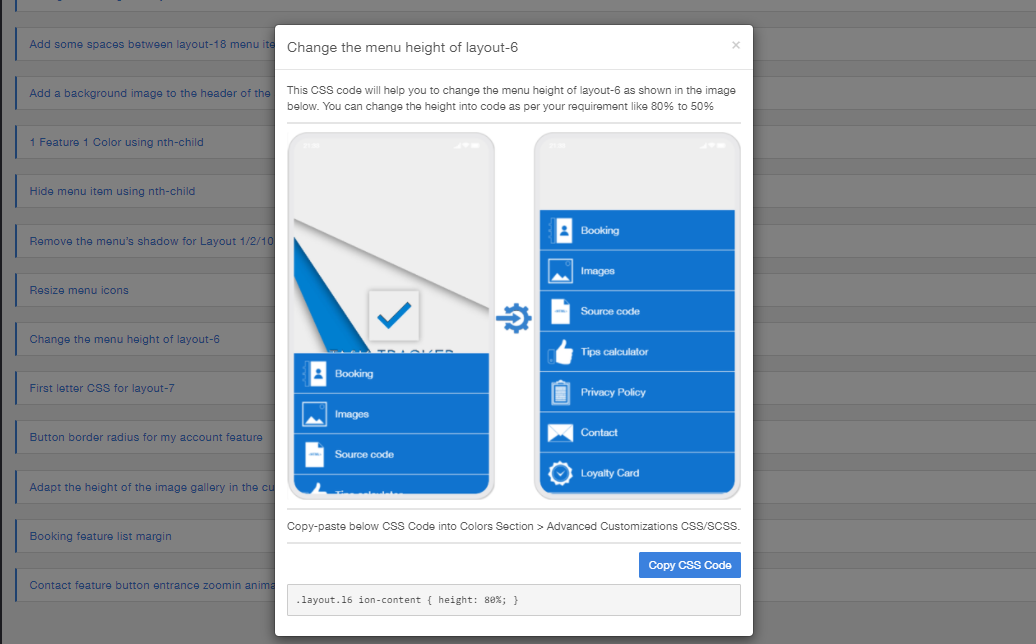 You can add a new CSS Code from the back office module:

You can also bulk import CSS Codes (we will provide you 15 FREE CSS Codes):

List of your codes with Edit & Delete option: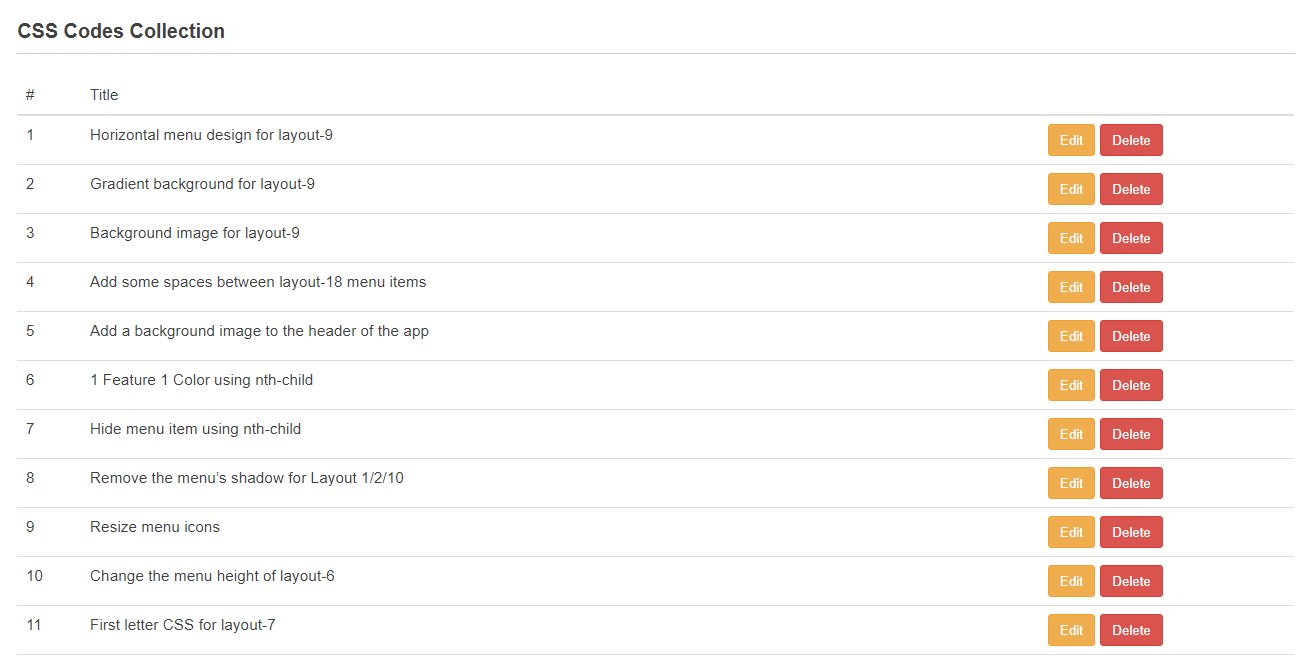 Popup for editing the CSS Code details: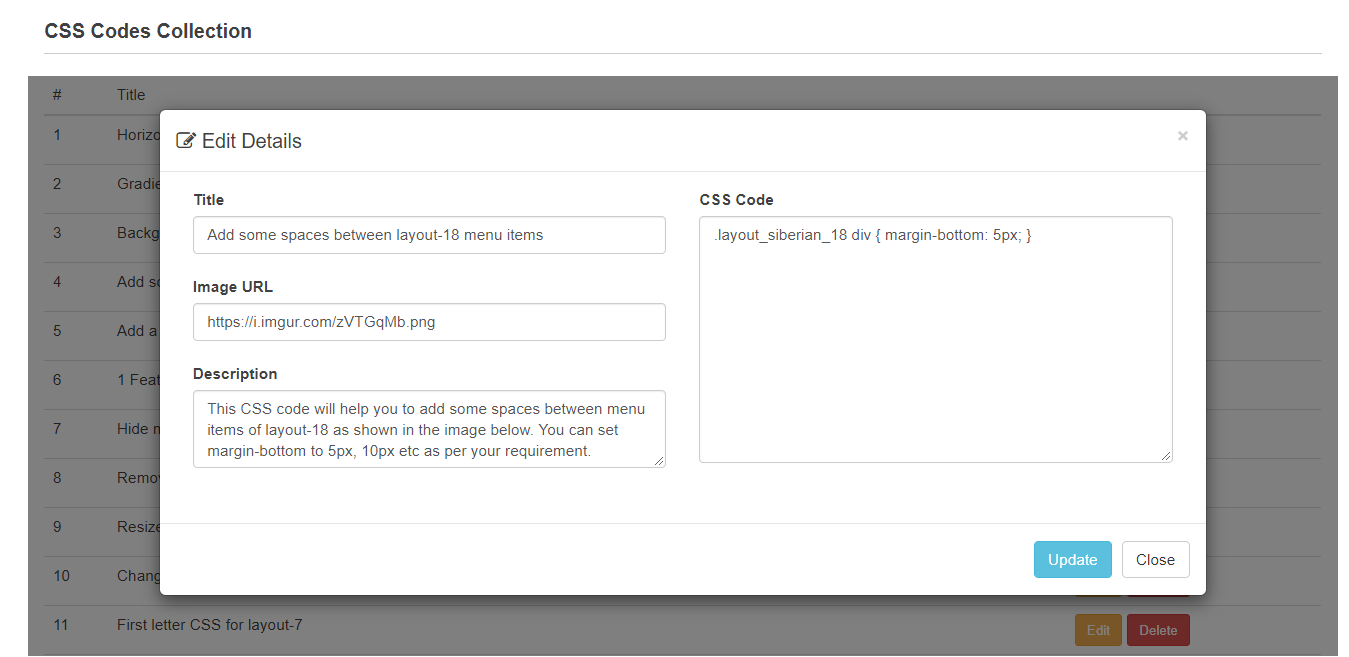 You can also style the CSS Codes Editor Module using the CSS. It means you can change color scheme, borders, hover effects, apply animation etc to this editor module using this CSS file directly.

Demo:
You can check a live demo of the  editor module here: https://appzadmin.com 
Login details:
Email: demo@demo.com
Password: pwademo123
After a login, open any app and go to Left Side Menu > Modules >  CSS Codes
Pricing:
59€ with 1 Year support & updates
99€ with Lifetime support & updates