This product is sold by one of our partners. The support is provided by this vendor directly. You will get his support access in the purchase receipt email.
Overview
Custom Profile is a powerful module for Siberian CMS  that allows you to profile users by using custom fields. You can choose to create the following types of fields: text, Multiline text, radio, checkbox, email, date etc
New Updates/Improvements:
17 Sep 2019 – v6.42 admin can edit profile
17 Sep 2019 – v6.41 Bug fix for Topics showing only parent topics
27 Feb 2019 – Bug fix for new updates
26 Nov 2018 – Bug fix for redirect when switching multiple accounts 25 May 2018 – Bug fix for background image
15 May 2018 – Bug Fix – Save alert added which was causing multiple emails triggering on layout 9
8 Dec 2017 Missing translation added
28th July 2017 – v6.31 – Login Close button issue fixed
8th July 2017
— Added header in CSV file export
— Will show name instead of numeric data in multi select options
— Bug fixes for pe when you have more than 1k of app created, it was having issue with data not saved in some cases due to bigger field id
3rd May 2017
– Appended App name in email subject and allow comma seperated email ids
– White Label SMTP integrated
Push Notifications Topics – Let user subscribe for topic on signup  ( visible only on mobile device)
User Roles – User can select Roles on signup using Padlock Pro module
– New Fields Added
1. Birthday Field
2. Anniversary – For Birthday/Marriage Anniversary etc
3. Telephone – International Mobile Number with country codes
4. User Roles
5. Push Topics
— UI improvements to show label and text field in row
— Bug Fixes for Smartly Disabling the module if form is not yet created.

Features
Add a Section with Fields and Manage Profiles Options.

Integration with Push topics and Padlock Pro Module – Can be used as smart user on boarding.

After new signup user redirect to CUSTOM PROFILE Page to update his/her Profile.

Create Text, Multitext, Email, Number, Date/Hour, Checkbox and Radio Button, Dropdown list.

Old Created users will get redirected on login for the first time to fill in the profile detail.
It locks the Profile page after signup to make it mandatory for customer to fill in at least required field mentioned by App admin.
It's an awesome module which can give real meaning to your customers data.
Export Profile/User data as CSV
Switch View to See profile data
Smart Menu On/Off –
Activated Feature – Menu Visible and Force Redirect on Signup
Deactivated Feature – Menu hidden and Force Redirect on Signup
Delete Feature –  Deactivates this module completely

How to Use
1.Go to Features, Select  Profile Module.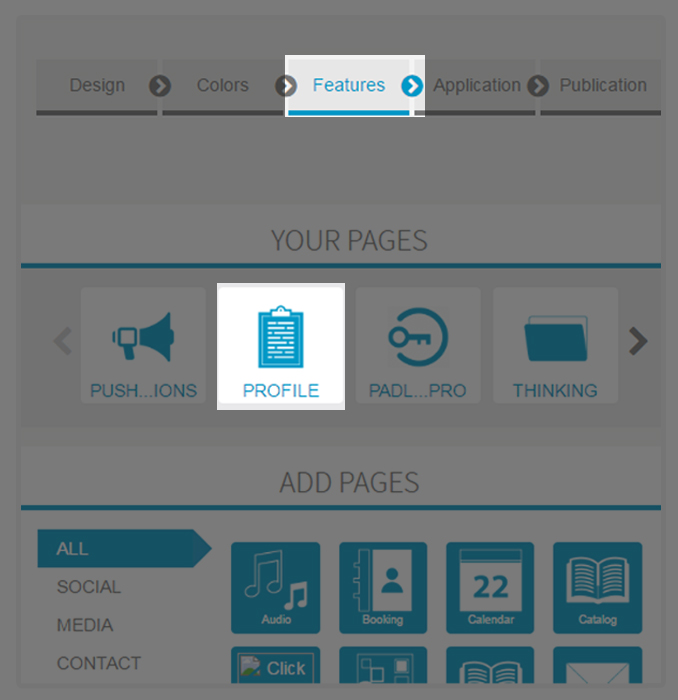 2. Create a Section and Field for Profile.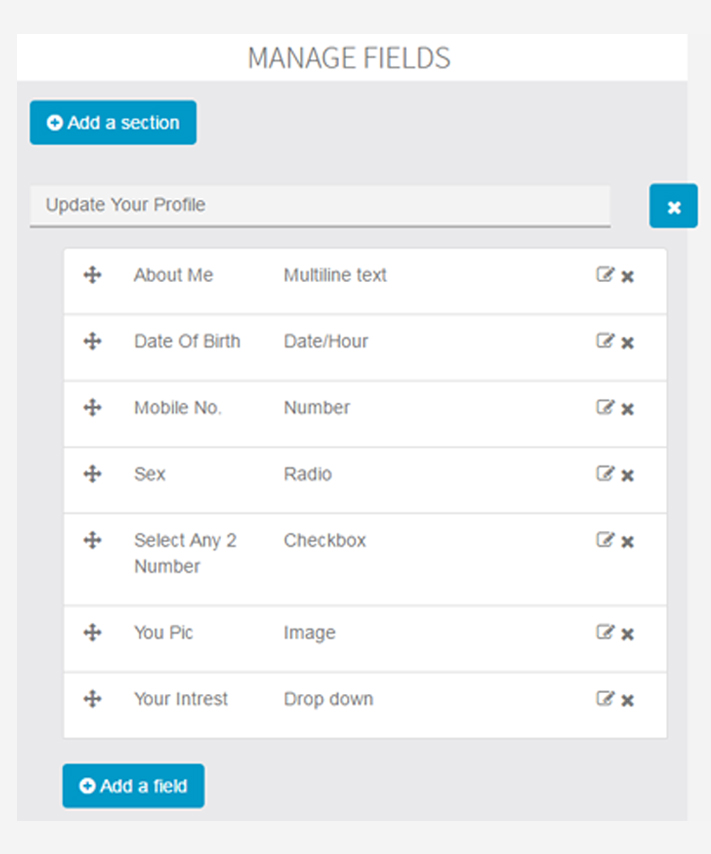 3.When user logs into the app using  Profile Module he/she will be automatically redirected to Profile Page.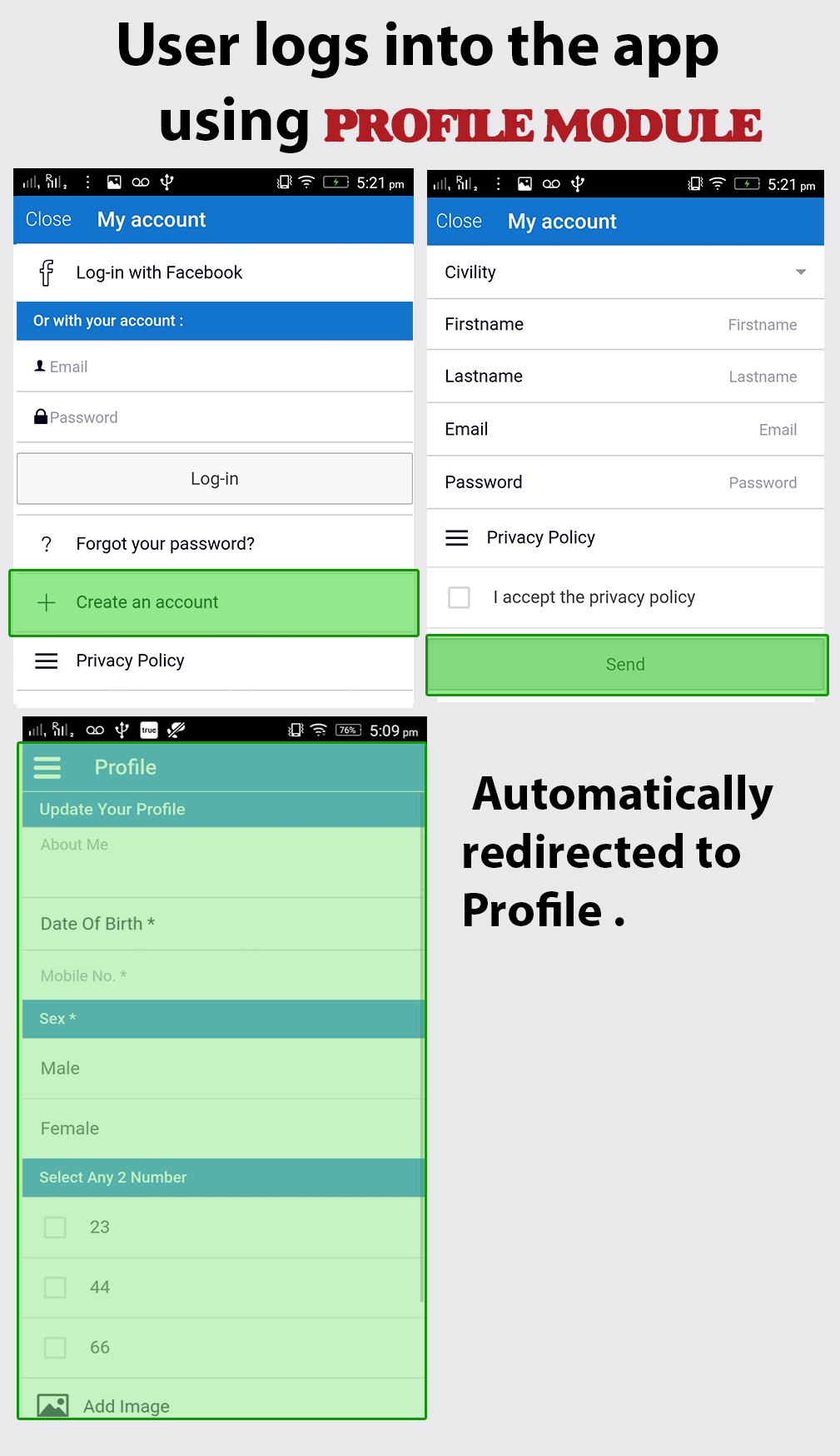 4. As App Admin – You can login as customer and change/see users profile data.
Note : This Module has been tested and working with latest Siberian 4.9.3 and does support only new Flat Layout for App admin. Please don't buy if you are still using angular or old designs.