This product is sold by DexBytes Infotech. The support is provided by this vendor directly. You will get his support access in the purchase receipt email.
SiberianCMS update 4.18.24 is required.
E-Menu is a QR code-based digital menu card & you can update it with more ease than the non-digital menu cards.
Through this feature you will transform the way to show your products to your customers in a very trending way & your customer feel to ease to place orders.
E-menu is the ideal module for restaurants, cafes, shops and other business types to provide their customers to access an attractive digital QR menu and help them to order with a few simple clicks from their mobiles.
Increase your reach, inspire your audience, cut costs and save time all by using this single Module.
Benefits: 
Cut your expenses and save time.
Easy to Add/Edit/Delete and Enable/Disable menu card any time.
Easy to update anytime Popular and Today special items .
Paper less menu card, Save Paper expenses .
Customer info received and available all customer  visits in restaurant.
Easy to manage orders .
Increase your reach, inspire your audience .
Received notification when received new order from any table.
Important Note: 
This feature is working on Android, iOS & Editor (Overview) for Admin and Shop managers.
Users are accessing digital menu through a Web Browser by scanning QR code.
Click here for more information, Documentation and demo.
 Features for shop Manager & Admin: 
Manage Category
Manage Items
Manage Popular and Special Items
Receiving the Orders and view all the customers received shop.
Updates 
Version – 1.3.0
Delivery management system like Options- Home Delivery, Pickup, Dine-in
Control Deliver option by shop admin and app manager
Notifications when register, order a shop
Approve and reject shop in new registration.
Version – 1.2.0
Account Management for shops with permissions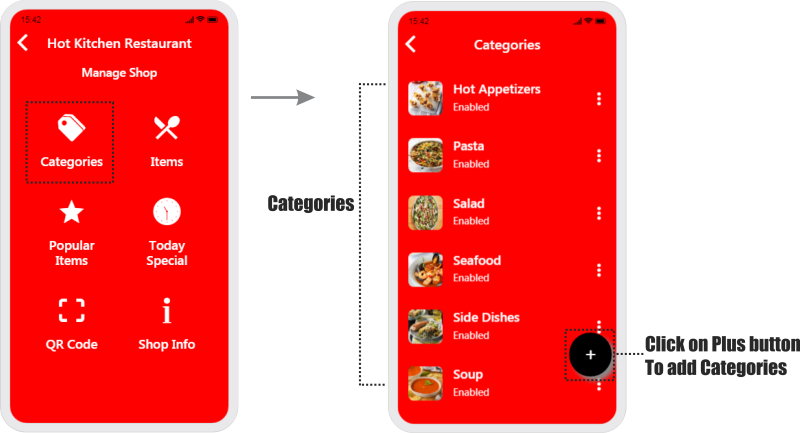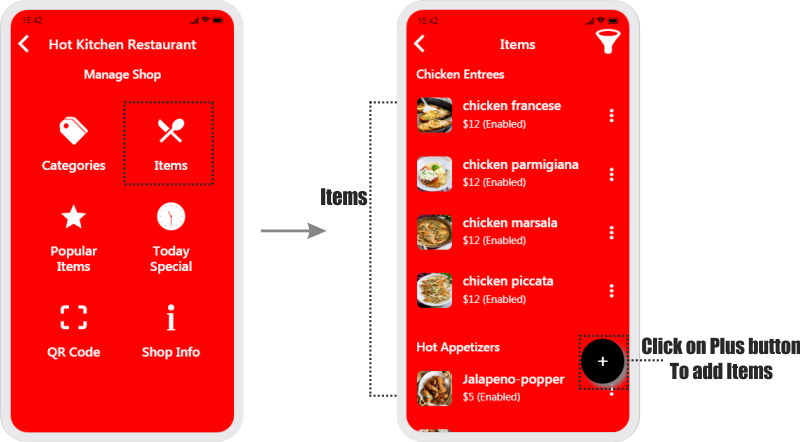 Features for Customer:

View shop items and filter by category
Prepare the order list with quantity
Order online from table

Pricing: One year support & updates – 119.00€