This product is sold by our partner WebVista.
The support is provided by this vendor directly. You will get his support access in the purchase receipt email.
Compatible with Siberian 4.20.27 and above.
What's the purpose of this module?
The main purpose of this module is displaying individual user specific links into the app.
Use cases:
Teachers can display links of assignments to students.
Manufacturers can display links of orders / invoices / catalog to customers.
Insurance company/agents can display links of insurance soft-copy to customers.
Laboratories can display links of soft-copy of patient's reports.
Trainers can display links of their tailored workouts to clients.
Agencies can display links of their customised quotations / packages to clients.
Module features:
Assign link to single or multiple users
List & card design
Two layouts
Cover image, welcome text & description text
Search functionality
Link title & icon
Two types of links: External app & In-app-link
Remarks field for admin notes
Editor Module Screenshots:
Settings: You can set list / card design, layout, cover image, description text etc.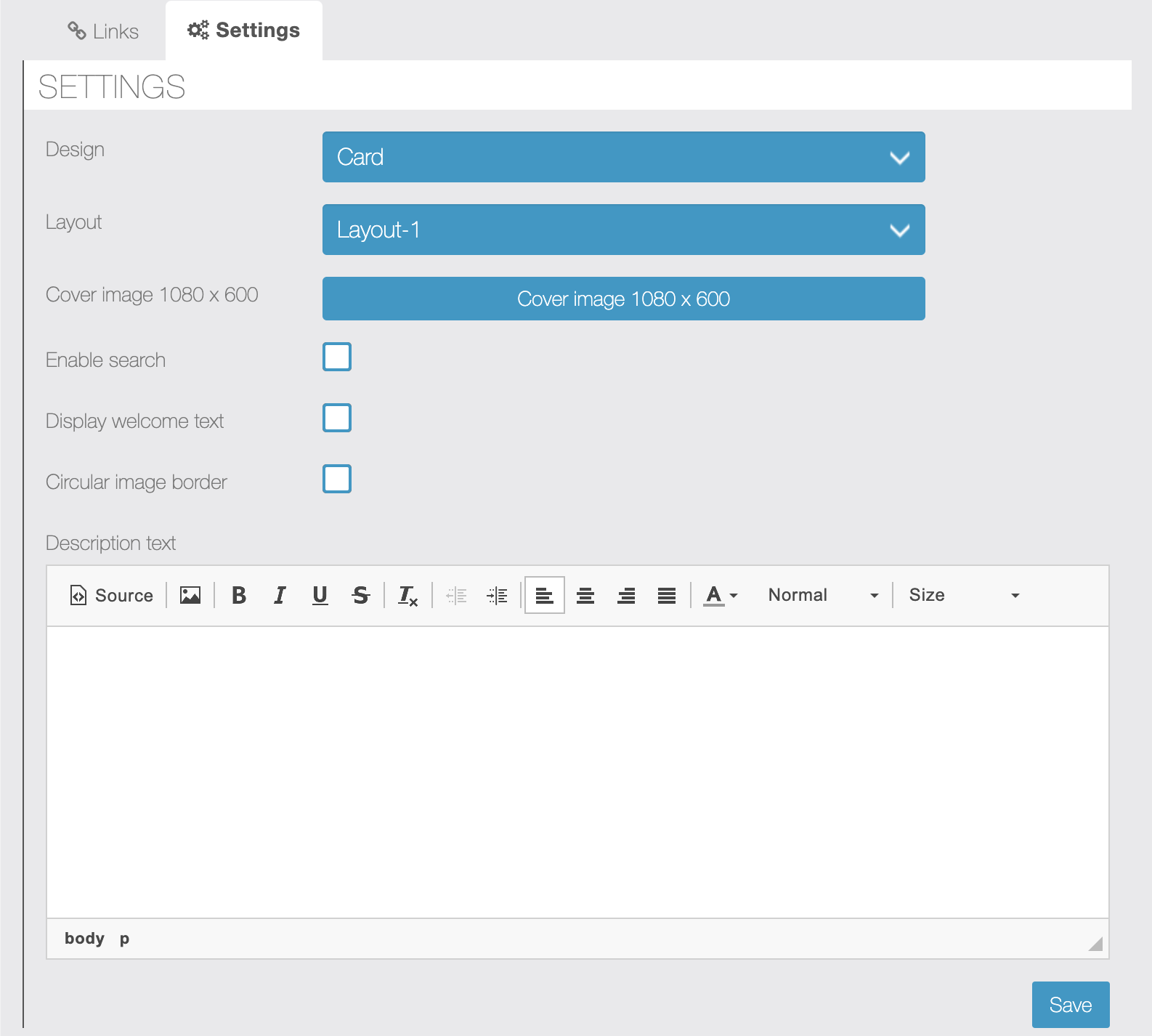 Add new link: You can set link title, link icon image, link type etc.
Link type:
(1) External browser means this link will open into device's system browser. You can use valid https link. So if your link contains files like PDF files then users can view / download it from the device's system browser.
(2) In-app link means this link will open inner page of the app. You can put in-app links data state & params. You can hide the inner page from the main menu and give access of it to the user using this link.
Assign link to users: You can select one or multiple users from the list.
Remarks: This field will be visible to admin only so you can put your notes / remarks there.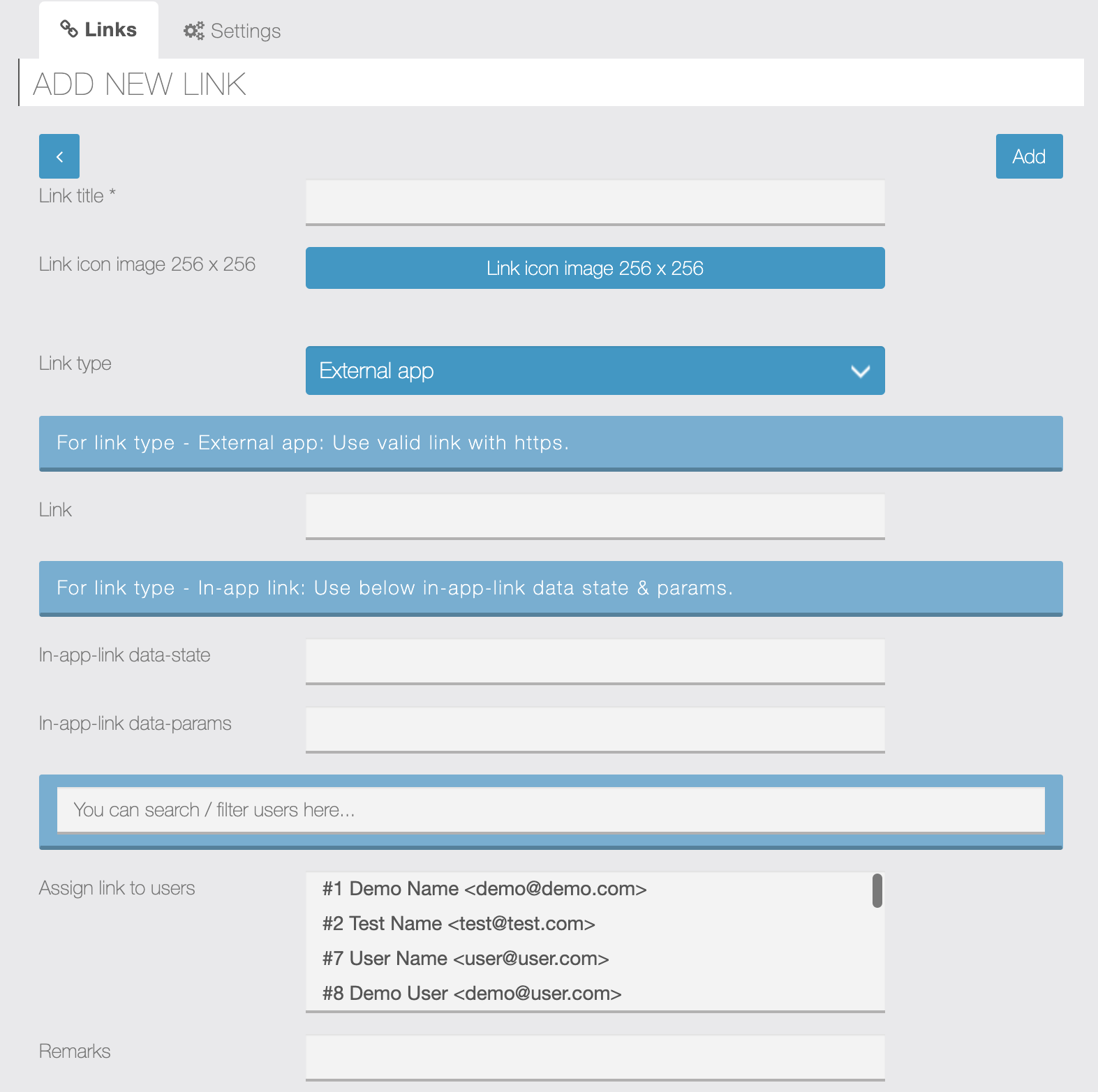 Manage links: In this section link title, remarks and position will be displayed. You can edit, delete and reorder links using drag and drop.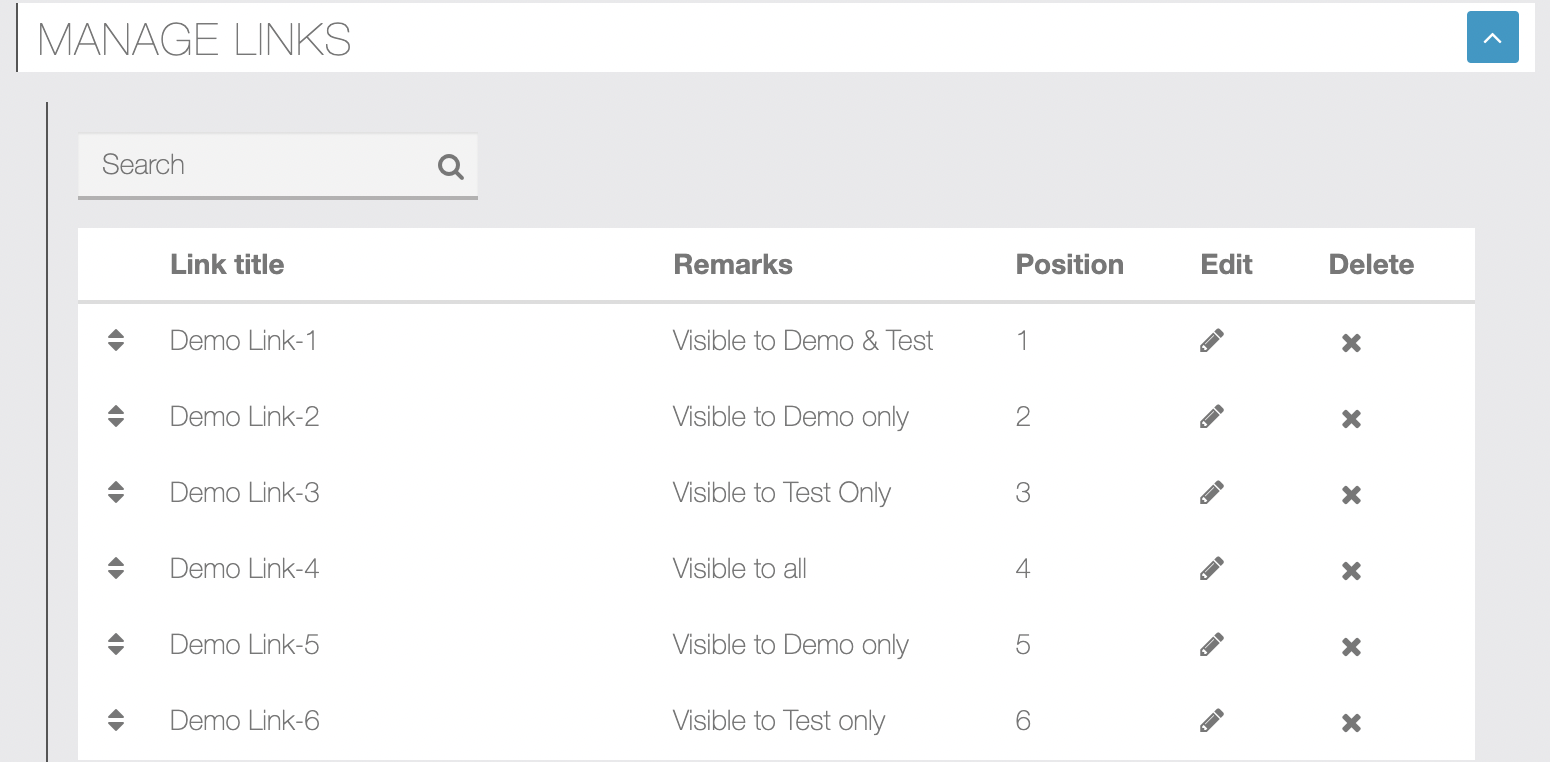 App screenshots: Users will see their respective links.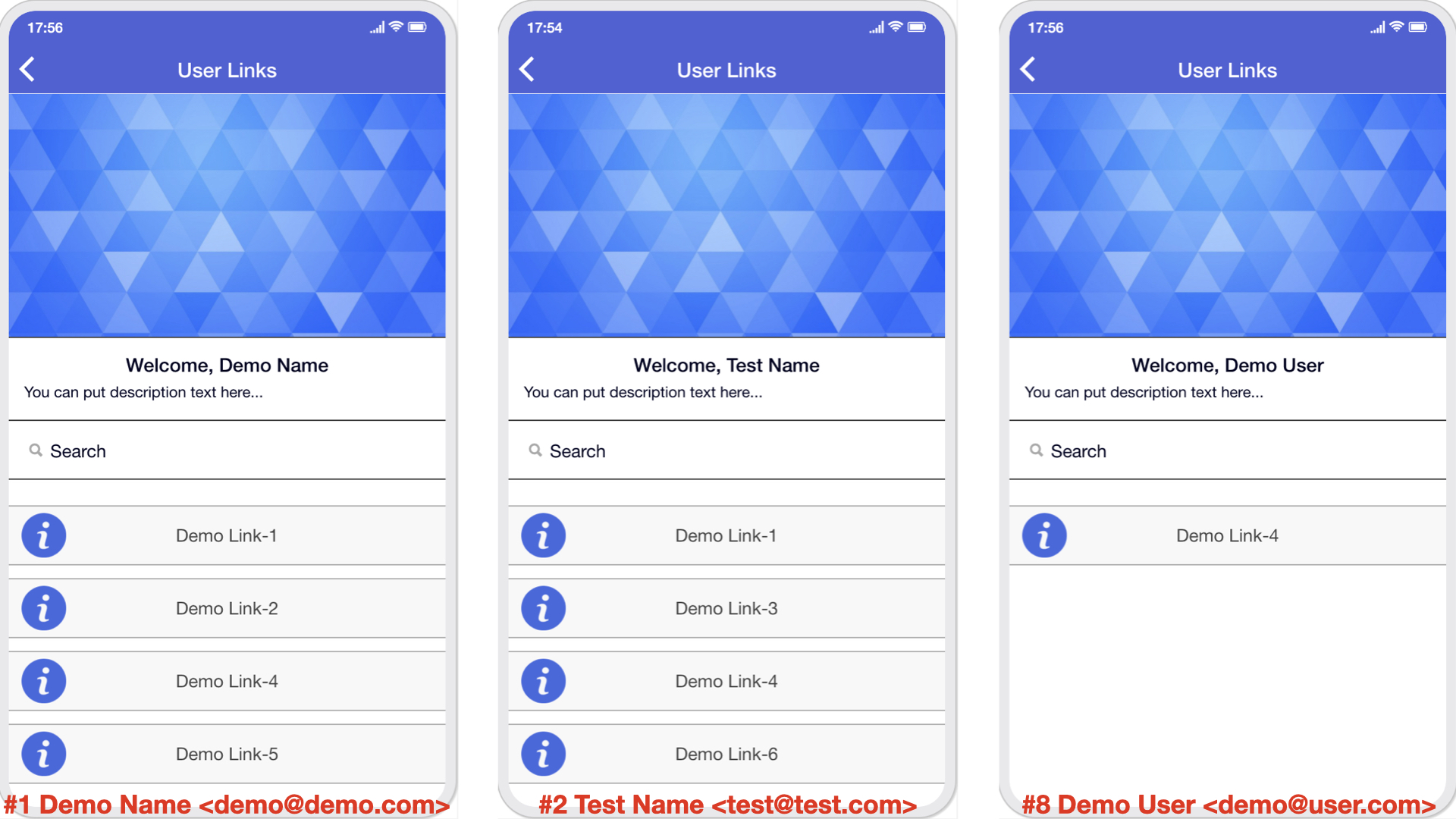 List / card design: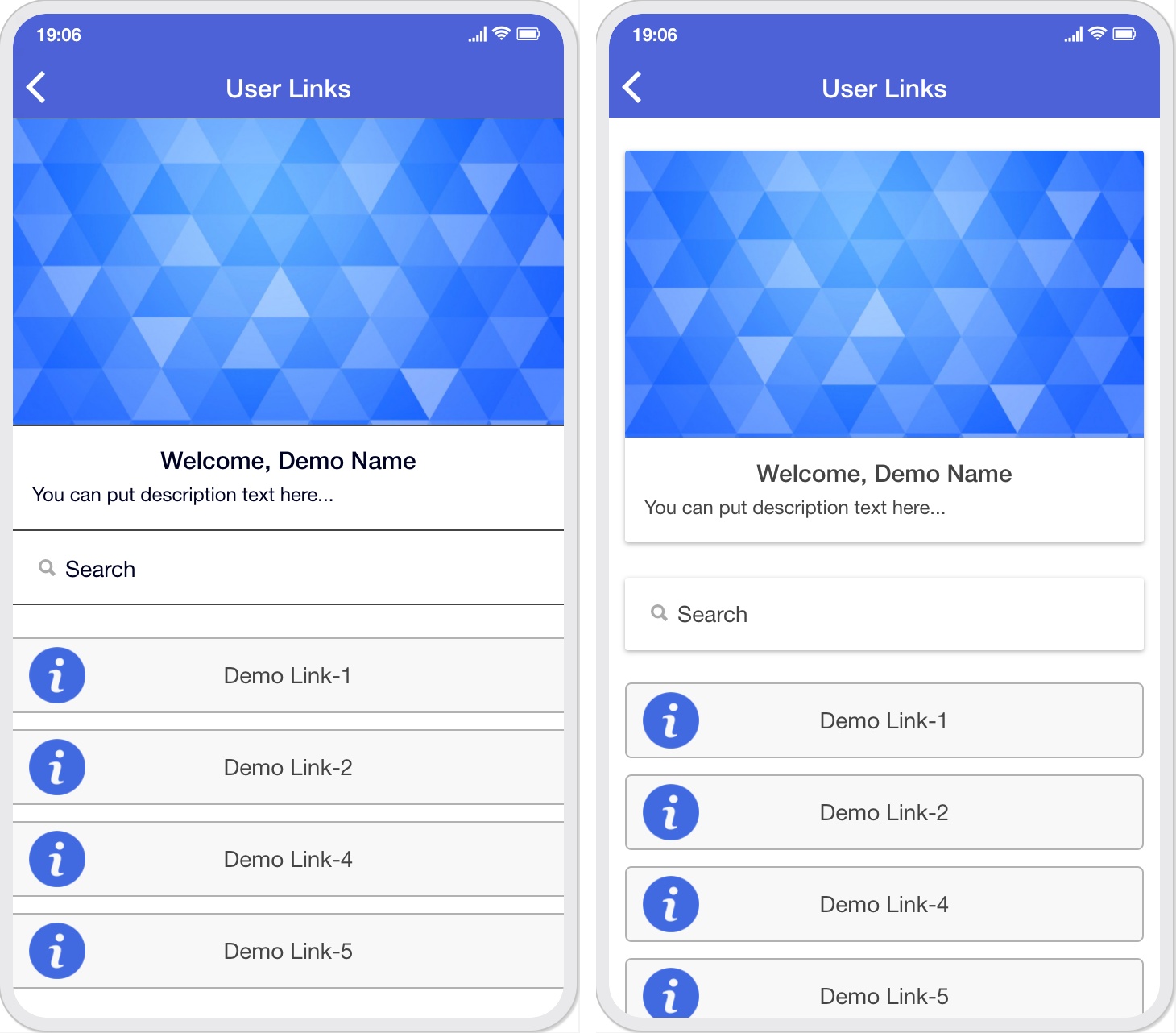 Two layouts: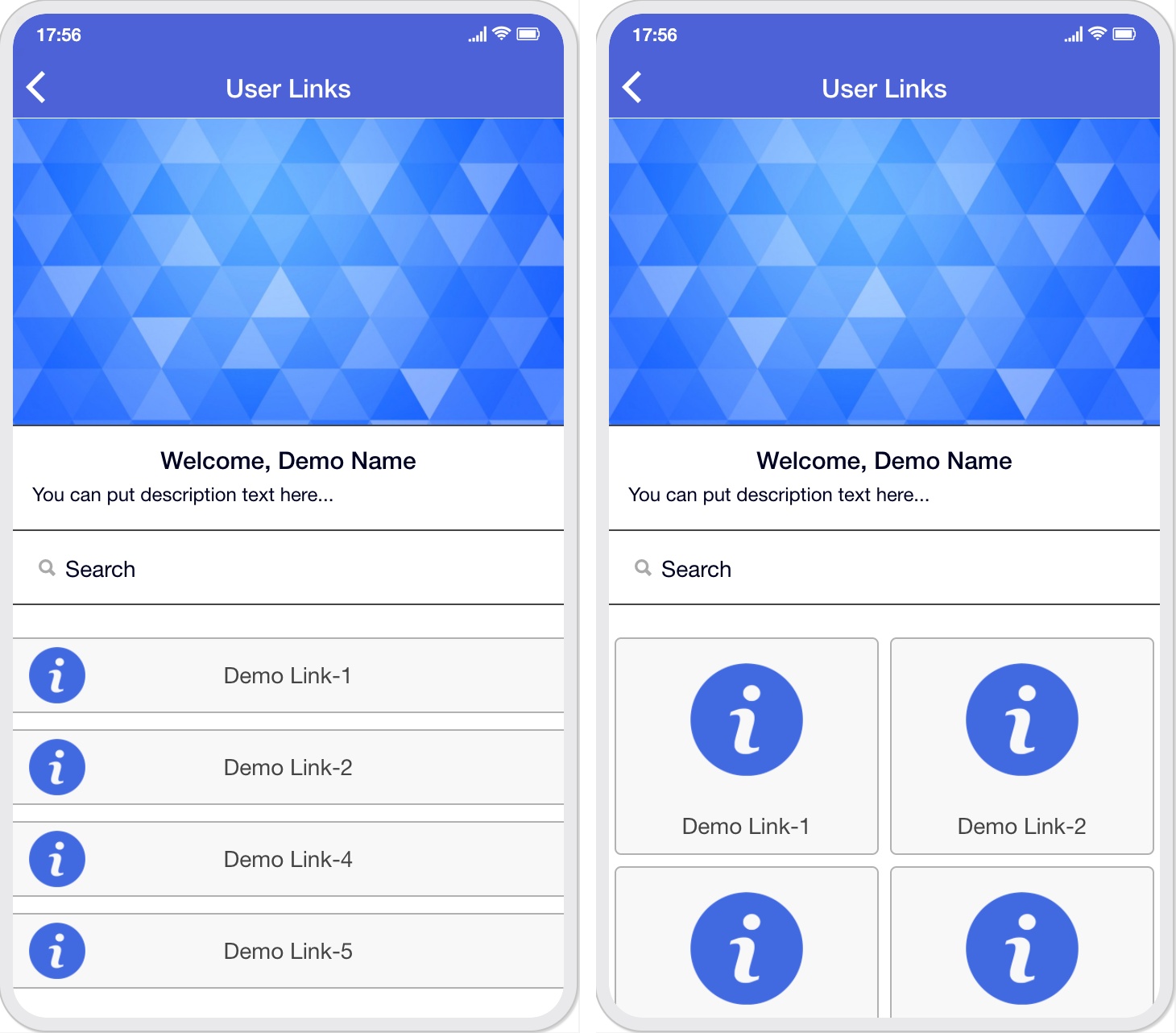 Notes:
Module doesn't offer In-app-browser / custom tab link type.
Module doesn't offer any file upload functionalities.
User Links Module Demo:
You can check a live demo of the editor module here: https://appzadmin.com 
Login details:
Email: demo@demo.com
Password: pwademo123
After a login, open any app and go to Features page and add User Links feature to your app.
Pricing:
139€ with 1 Year support & updates