This product is sold by DexBytes Infotech. The support is provided by this vendor directly. You will get his support access in the purchase receipt email.
Review Pro module allows you to collect customer reviews for your App. It comes with a simple settings page allowing you to control how you want to gather reviews, and how you want to display them.
Check the live demos:
https://siberiancms-demo.dexbytes.com/
Reviews for :
– Play Store
– Apple Store
– In App (Custom) reviews
Version 1.0.1, Feb 26th, 2020
Remind after and installation time difference bug fixed.
Mobile Screens :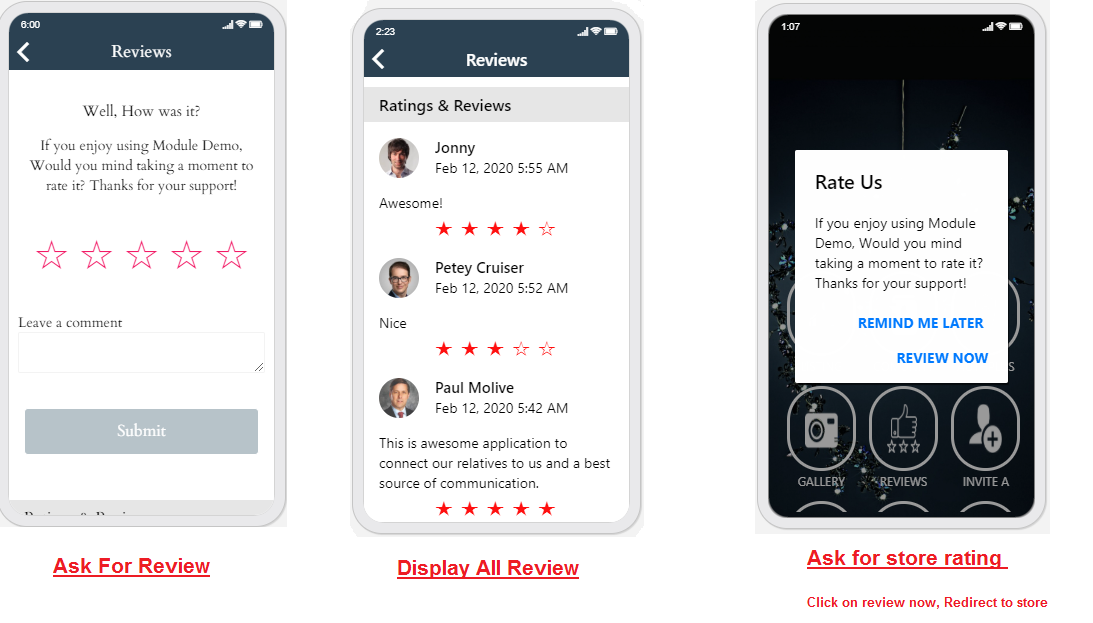 Editor Settings Screen :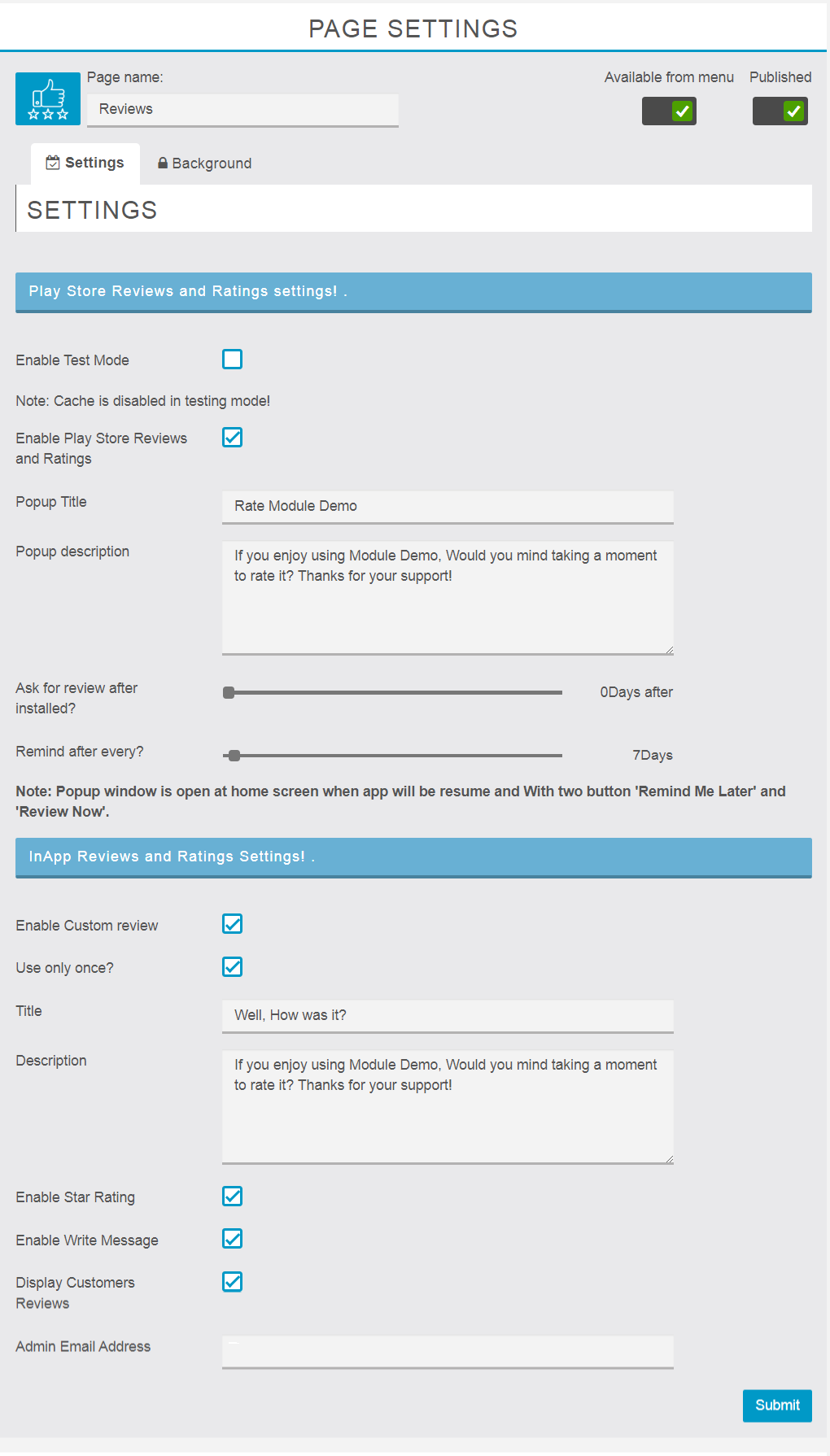 View and Reply :