The User Import/Export Siberian CMS module will you to import an existing database of users, creating user accounts and generating a welcome email. The module currently supports the import of two file formats: csv and xlsx. This module will also allow you to export your application's users.
Features

Update 1.3.0, Dec 18, 2020
*Add Phone number fields with export user
Update 1.2.0, Feb 7, 2020
* Bug Fixes
Update 1.1.0, Dec 12, 2019
What's New:
Password column added in import CSV files.
Custom sender name and sender email added in the welcome email.
Now, the default sender name is App name.
Version 1.0.0
User Import of csv and xlsx file formats
Welcome email generation for csv files
Dynamic mail-merge on Welcome Email
User Export in csv file format
App manager front-end interface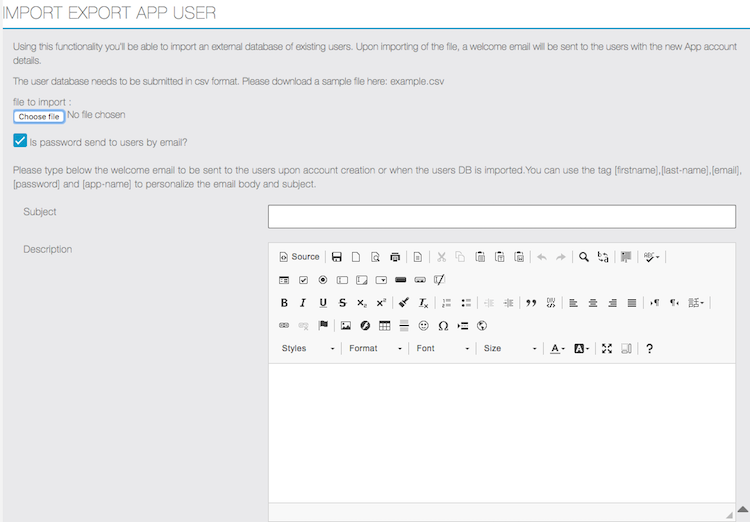 This product is sold by DexBytes Infotech. The support is provided by this vendor directly. You will get his support access in the purchase receipt email.