This product is sold by our partner WebVista. The support is provided by this vendor directly. You will get his support access in the purchase receipt email.
Compatible with Siberian 4.20.8 and above.
What is WhatsApp Click to chat link?
WhatsApp has a feature that allows people to create links, so any user can click and start a conversation (chat) directly with the person who created the link. This functionality is called "click to chat". By clicking on this link your customers / users will be able to send you a WhatsApp message without having to add your phone number to their contact list.
What's the purpose of this module?
The aim of this module is allowing you or your users to generate WhatsApp click to chat links more easily directly into your siberian editor with demo preview, pre-filled message, link click to copy button, link qr code etc functionalities. So you or your uses can use this link into your siberian apps as a web link or html link.
Module Features:
Generate link using WhatsApp number & pre-filled text.
Live demo preview of sender / receiver view.
You can style pre-filled text with bold, italic, strikethrough & monospace.
WhatsApp Link Click to copy button
WhatsApp Link – QR Code
HTML Link Click to copy button
Module Screenshot: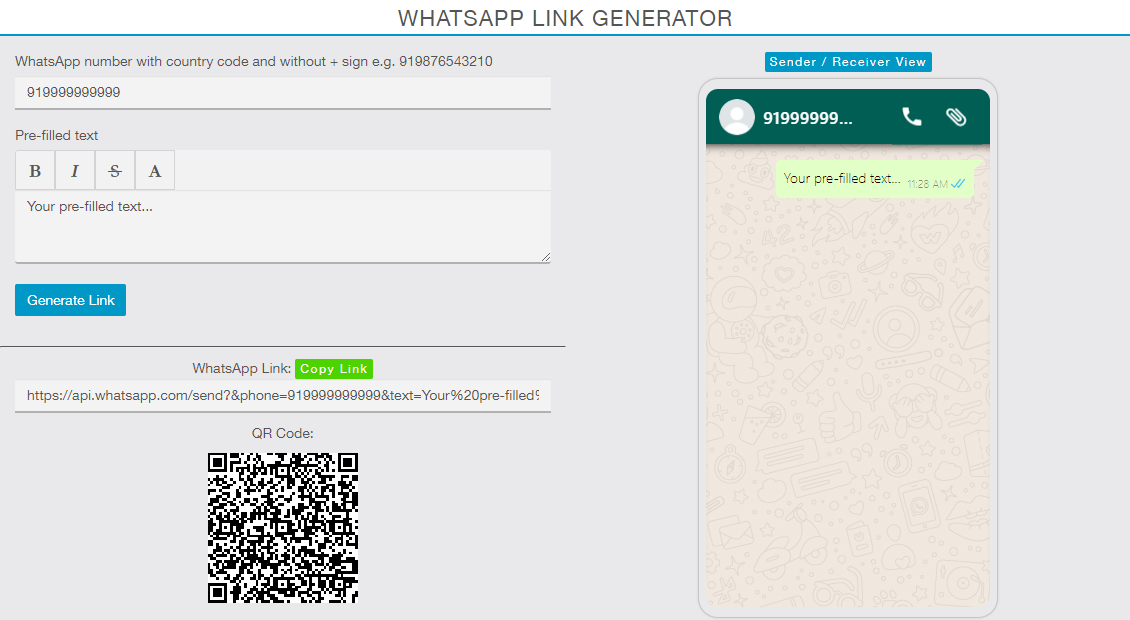 Demo:
You can check a live demo of the editor module here: https://appzadmin.com 
Login details:
Email: demo@demo.com
Password: pwademo123
After a login, open any app and go to Left Side Menu > Modules >  WA Link Generator
Pricing:
39€ with 1 Year support & updates