This product is sold by DexBytes Infotech. The support is provided by this vendor directly. You will get his support access in the purchase receipt email.
The Real Estate module lets you find the dream home, apartment, condo, real estate & open house listing.
Users can search property by area, city, developer name & more & then filters the search result using key features like property for, property type, bedroom, and apartment.  
Click Here for demo: https://siberiancms-demo.dexbytes.com/
Features
Version 3.0.0, Sept 29th, 2020
UI And performance improvements

Membership features for post property from mobile (For online payment EWallet is required > v2.0.0)

Manage user for allow manage property from app

Block user for manager property fro app
Version 2.2.0, May 13th, 2020
*  Manage input fields name and is required status
Version 2.1.1, April 27th, 2020
*  Bug fixing
Version 2.1.0, Feb 28th, 2020
* Map view added
Version 2.0.0, Feb 28th, 2020
*IOS horizontal issues fixed in filter menu and when adding a listing from mobile.
Version 2.0.0, Feb 28th, 2020
*Add/edit/delete listing from mobile app by users
*Approve and reject property listing by admin.
*Notification to user on request, approve and reject.
*Messaging between user-to-user for listing
Version 1.2.0, Jan 27th, 2020
 What's New
* Manage filter option from editor setting page.
*Add/edit and delete amenities from editor setting page
Version 1.1.0, Jan 24th, 2020
 What's New
* Filter by price
* Property type can be added/edited/deleted from the editor
Version 1.0.0, Jan 23rd, 2020
Initial Launch
Search Listing
Search property by the headline, property name, area, city, developer name, auction name, contact person etc.
Filter Listing
Filter the search result using key features like property for, Property type, Bedroom, bathroom etc.
Filter by price
Favorite/Unfavorite
Customers can shortlist the property and view how many other customers have shortlisted the same property. 
Visiting History 
The customer can check his/her own visited property history.
Inbox/Message
The customer can contact the agent (admin) and the agent will be received notification on email, the customer will receive a push notification when the agent replies back to the message.
Report/Feedback
The customer can report or share feedback about the listed property.
Customer/Agent can add/edit/delete listing
The customer/Agent can add his/her own property from mobile app and manage it.
Mobile App Screenshots

Add Property Listing from Editor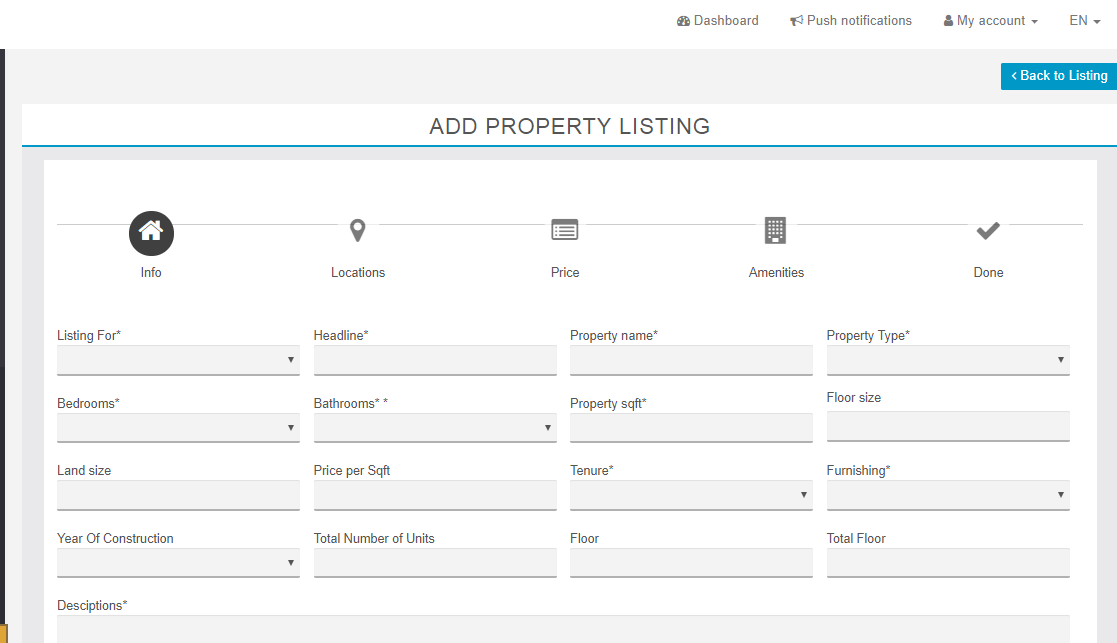 Editor Settings Page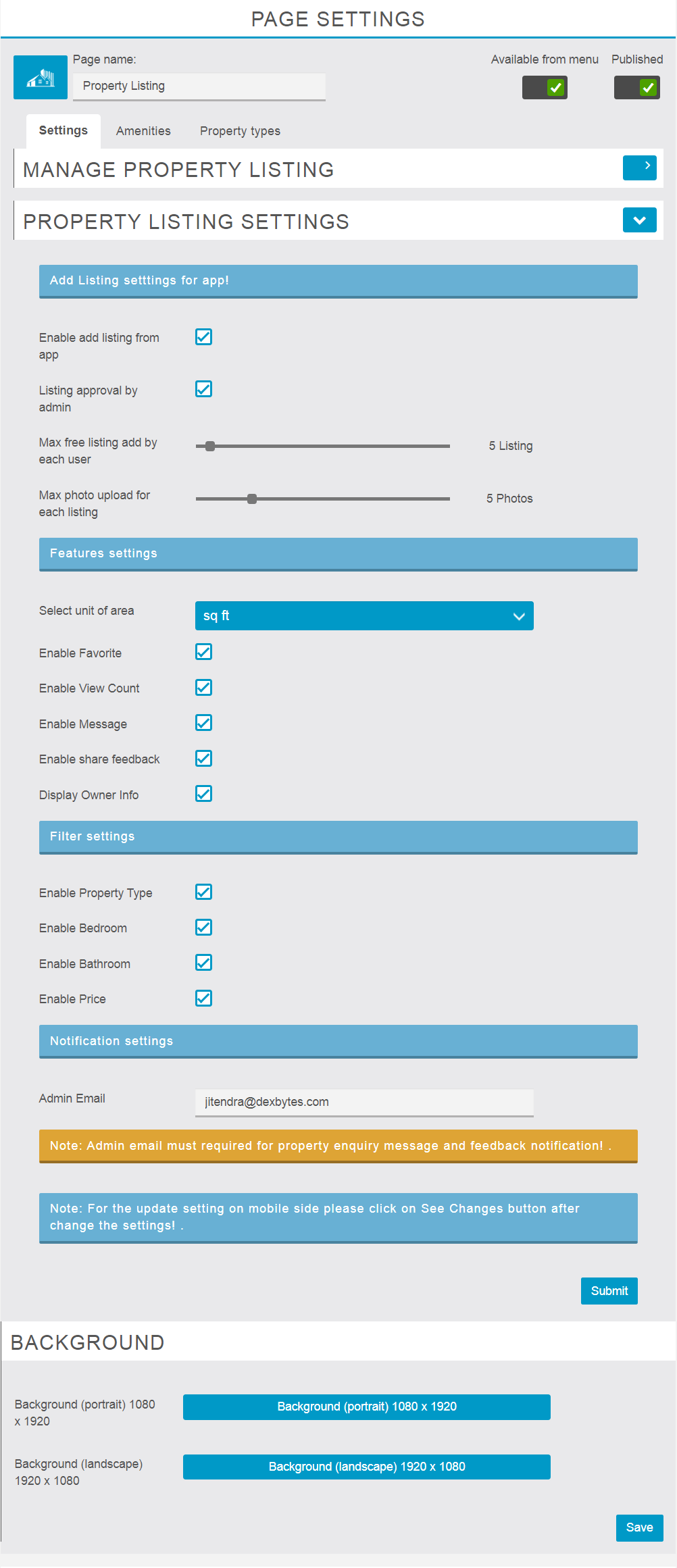 Manage Listing from editor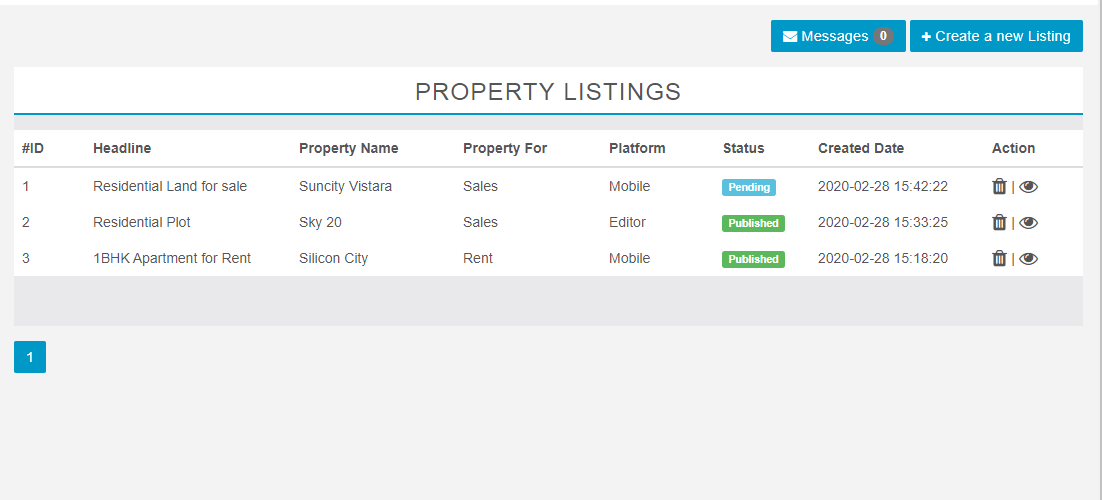 Add Property Listing from mobile 

Upcoming Features
  CSV Import Listing
Promotion screen
Payment Gateways
Share Listing
Pricing: One year support & updates – 179.00€